Greener updates: Three tax incentives for energy efficiency taxpayers should consider
Financial incentives for energy efficiency such as tax breaks, special financing, and private-sector programs can help individuals and businesses make greener updates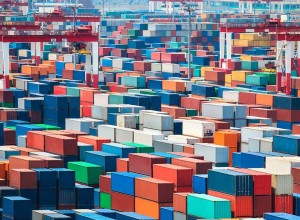 Home, sweet, shipping container. The tiny-house movement that emphasizes simple living in downsized spaces has helped lead to more residential and commercial development using shipping containers. Washington, DC, and Phoenix have shipping container apartment complexes, and developers in San Antonio recently completed construction of a seven-unit container apartment complex in the desert-like area of South Texas. But do these greener updates create tax incentives for their owners?
While shipping-container construction is innovative in the way it recycles decommissioned containers, it is also yielding high energy efficiency – and low utility bills for residents.
Developers repurpose the shipping containers using double-glazed windows, high-density closed-cell spray foam insulation, ductless mini-split HVAC systems, and other efficient materials. Even though summer high temperatures in South Texas average around 100 degrees, residents in the shipping container apartment complex typically pay less than $40 a month to cool their units.
Energy-efficient living not only saves property owners money on their energy bills, but it can also save them in taxes. Although not all "green" expenditures qualify for tax incentives for energy efficiency, certain energy-efficient capital improvements can add value to owners' property and help them save money in the long run.
Three tax incentives for energy efficiency taxpayers should consider
Here are several benefits that taxpayers and their advisors should know about when considering a move toward energy efficiency:
Greener updates incentive #1: Tax incentives for energy efficiency
Individual financial incentives for energy efficiency
Residential Energy Efficient Property (REEP) Credit. With this credit, homeowners can claim up to 30 percent of the cost of certain types of solar panels and water heaters, small wind energy installations, fuel cells and geothermal heat pump installations. Taxpayers can use this credit to offset regular tax and the alternative minimum tax. The credit is available for property placed in service through December 31, 2021. If the credit is more than the amount that taxpayers owe, they can carry the credit forward to offset taxes owed in future years, up to tax year 2021, under current law.
In addition, even if taxpayers finance solar panels through a vendor, taxpayers can still claim the REEP credit. However, leasing solar panels from a vendor does not qualify for the credit.
Nonbusiness Energy Property Credit. Through 2017, homeowners can claim a lifetime maximum credit of up to $500 of the costs of certain building improvements or purchasing energy-efficient heating and cooling equipment. $200 of the maximum credit can be used for windows. Qualified energy-efficiency improvements include certain insulation materials, asphalt or metal roofs, and energy-efficient windows. Energy-efficient property that may qualify for the Nonbusiness Energy Property Credit includes certain heat pumps, central air conditioners, furnaces with advanced main air circulating fans, and propane, gas, or oil hot water heaters.
State and local tax credits. Many states and localities offer tax benefits for energy-efficient expenditures on top of those offered at the federal level. For example, Colorado offers a property tax exemption for residential renewable energy equipment. This means that even though the qualifying equipment may have increased the value of a taxpayer's home, the county disregards that increased value for property tax purposes.
Business financial incentives for energy efficiency
Section 179D Energy Efficient Commercial Building Deduction. This tax benefit allows businesses to deduct up to $1.80 per square foot for qualifying buildings. The full $1.80 deduction is available for buildings certified to have reduced energy costs by 50 percent for heating, cooling, ventilation, hot water, and interior lighting systems. This deduction is available for property placed in service before January 1, 2018.
Generally, improvements to commercial buildings are not immediately deducted but instead are depreciated over a 39-year schedule. Under Section 179D, commercial building owners may immediately expense a portion of their qualifying energy-efficient improvements. Even better, deductions taken under Section 179D do not count against the $500,000 Section 179 deduction limitation.
Since the creation of this tax benefit in 2005, private sector companies began refining the process to prove the energy savings required to claim this credit. As a result, energy-efficiency audits are becoming more accessible to consumers. The U.S. Department of Energy also provides an online estimator for taxpayers.
Solar Investment Tax Credit. Businesses that install solar panels can use this credit to claim 30 percent of the cost of solar photovoltaic systems installed before Dec. 31, 2023. This investment tax credit includes equipment that uses solar energy to produce electricity, illuminate, heat or cool buildings, or provide solar powered heat to buildings other than for heating a swimming pool.
Besides the 30 percent limit, the only limit on this credit is a taxpayer's income tax payable for the year the equipment is placed in service. Even then, taxpayers can still carry the credit back one year, then forward for up to 20 years. If taxpayers do consider this option, they should be aware that they may have to pay back the amount of the tax benefit if the equipment changes ownership or is taken out of service during this time. Otherwise, solar equipment used in a trade or business is also typically eligible for accelerated depreciation that reduces the overall cost of the installation.
Greener updates incentive #2: Special financing for improvements
Many taxpayers who are interested in making the switch to green energy hesitate because of the large upfront costs. But decreasing prices and more financing options have made energy improvements more attainable than they have ever been.
Energy-efficient mortgages have become popular among homeowners who want to minimize the upfront costs of energy-efficient improvements but still take advantage of the financial incentives for energy efficiency improvements. The interest rates on many of these loans consider borrowers' savings from making energy-efficient improvements. As a result, some taxpayers may pay less to borrow money for improvements that will not only save them money in the long run, but could also even produce positive cash flow if they sell extra energy back to utility companies.
The U.S. Department of Housing and Urban Development's Energy Efficient Mortgage Program is one of many providers of energy-efficient financing.
Greener updates incentive #3: Financial incentives for energy efficiency from private utility providers
Many utility companies offer incentive programs, such as rebates for energy-efficient purchases, free or discounted energy audits, and low-interest loans. Some utility companies even repurchase excess energy and give homeowners credit toward future energy bills.
For more information, visit DSIRE, a database funded by the U.S. Department of Energy that offers comprehensive information on incentive programs from state and local governments and utility companies.
Going green can provide financial incentives
Some individuals go big on energy efficiency by living small. Others upgrade their homes and appliances as they can. Either way, energy efficiency can improve their financial situations and carbon footprint at the same time.
Tax incentives for energy efficiency on the federal, state and local levels, plus other programs provided by private utility companies can create compelling financial benefits for those looking to build or upgrade for energy efficiency. While not all individuals and businesses will qualify for tax breaks, those who make the right kind of energy-efficient improvements will save money on their energy bills and increase their property's value in the long run.
Editor's note: This article has been reviewed for changes following the passage of the 2017 Tax Cuts and Jobs Act. The information provided in this article was not affected by the 2017 TCJA, however, other updates have been made based on rules introduced since this article's publication.
Originally published May 11, 2016.
For more information for rental real estate owners, see the Insights article "Updated QBI FAQs rental real estate"