Getting multiple Forms 1095 for health insurance isn't always cause for concern
Taxpayers can receive combinations of A, B, and C versions of the Form 1095. Here are some common scenarios.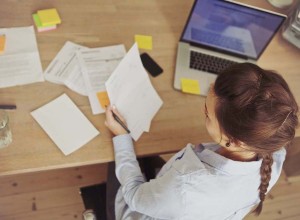 Editor's note: In a two-part series, "The ABCs of ACA," Lindsey Buchholz explains all three versions of the Form 1095 and what each one means to taxpayers and their advisors.
Additional editor's note: Under the 2017 Tax Cuts and Jobs Act, the individual shared responsibility payment is permanently reduced to zero for months beginning after December 31, 2018. No penalty will be paid by individuals who fail to maintain minimum essential coverage after that date. All other provisions of the ACA, including the provisions requiring providers to issue Form 1095 are still in effect.
When more than one kind of tax form related to health insurance arrives in the mail, it's easy to think that something's wrong.
The questions begin. Was I actually eligible for the premium tax credit? Do I have to pay it back? Is one of the forms wrong? Should I or my tax professional contact the health insurance marketplace, insurance company, or my employer?
Those possibilities could be true -- but not in most cases. Before doing anything, taxpayers and their advisors should review and understand the information provided on the forms.
The three types of Form 1095
Form 1095-A, Health Insurance Marketplace Statement: This form reports information on individual marketplace coverage. It also reports the amount of any premium tax credit (PTC) that the government advanced each month to help the taxpayer afford premiums.
Form 1095-B, Health Coverage: This is an information document that insurance carriers and government agencies use to report health insurance coverage. Employees working for small employers will receive Forms 1095-B from the insurance carrier or their employer.
Form 1095-C, Employer-Provided Health Insurance Offer and Coverage: This form reports health insurance coverage that large employers (generally, those with 50 or more employees) offer to employees and their families. For self-insured large employers, this document also reports whether the employee accepted coverage. For large employers that aren't self-insured, the insurance carrier will issue the employee a Form 1095-B reporting coverage for the year.
When taxpayers receive more than one type of Form 1095
Here, we'll look at some common situations when taxpayers receive more than one type of Form 1095 but thought they had only one plan during the year. These situations may appear contradictory at first, but there's usually a legitimate reason for the multiple forms.
Form 1095-A and -B: Marketplace coverage overlapping with Medicaid coverage
People who aren't eligible for Medicaid often enroll in marketplace health insurance plans. If they later become eligible for Medicaid, the Medicaid benefits may be retroactive. The state Medicaid office will send an eligibility letter detailing whether the Medicaid coverage is retroactive.
In that case, the individuals may have overlapping coverage for some months, and they'll receive multiple Forms 1095. Form 1095-A will report their marketplace coverage, and Form 1095-B will report the Medicaid coverage. Individuals in this scenario are still eligible for the PTC until the first day of the first calendar month after the Medicaid approval.
Form 1095-A and -C: Marketplace coverage with employer-offered coverage
Taxpayers will receive Form 1095-A and -C if they bought insurance through the marketplace, and their employer offered coverage.
Part II of Form 1095-C reports health insurance coverage that employers offered, and to whom. To avoid penalties, employers must offer coverage that provides "minimum value" and is affordable for the employee (based on the information the employer has access to). If an employer's plan doesn't pass one or both of those tests, the employee can enroll in a marketplace plan and be eligible for the PTC.
Figuring out whether employer plans pass the tests can get tricky. Here's how to use Form 1095-C to determine whether an employer's plan provides minimum value and is affordable.
Form 1095-B and -C: The taxpayer was covered by a large, fully insured employer
Taxpayers with employer-sponsored health insurance coverage may receive a Form 1095-B, Form 1095-C, or in some cases, both.
Individuals covered under a small group plan through their employer will receive Form 1095-B. The insurance carrier will issue the form if the plan is fully insured, meaning that the insurance company covers all risks and costs. If the plan is self-insured, meaning the employer covers the risks and costs of coverage, the plan sponsor (usually the employer) will issue the form.
People who are offered coverage under a large employer plan will receive Form 1095-C. Part II of this form will always report details of the employer's offer of coverage. If the plan is self-insured, Part III of the form will show the individuals covered and for what months. Otherwise, for fully insured plans, the carrier will issue Form 1095-B detailing which members of the family were covered and for how long. This means that people who work at large, fully insured employers will receive a Form 1095-B from the insurance carrier and a Form 1095-C from the employer.
The chart below summarizes situations in which employees will receive one or both Forms 1095-B and -C.
| | | |
| --- | --- | --- |
| Employer | Form 1095-B | Form 1095-C |
| Small group – fully insured | Yes – issued by carrier | No |
| Small group – self-insured | Yes – issued by plan sponsor, who may be employer | No |
| Large employer – fully insured | Yes – issued by carrier | Yes, first parts of form, but not Part III |
| Large employer – self- insured | No | Yes, entire form |
To find out more about how taxpayers and their advisors should use all three versions of the Form 1095 for filing or for their records, see "The ABCs of ACA."