Family and dependent tax rules, Part 2: Oddities
The IRS rules for dependents can be confusing especially when various generations live under the same roof. Find out more about the oddities of tax law family benefits here.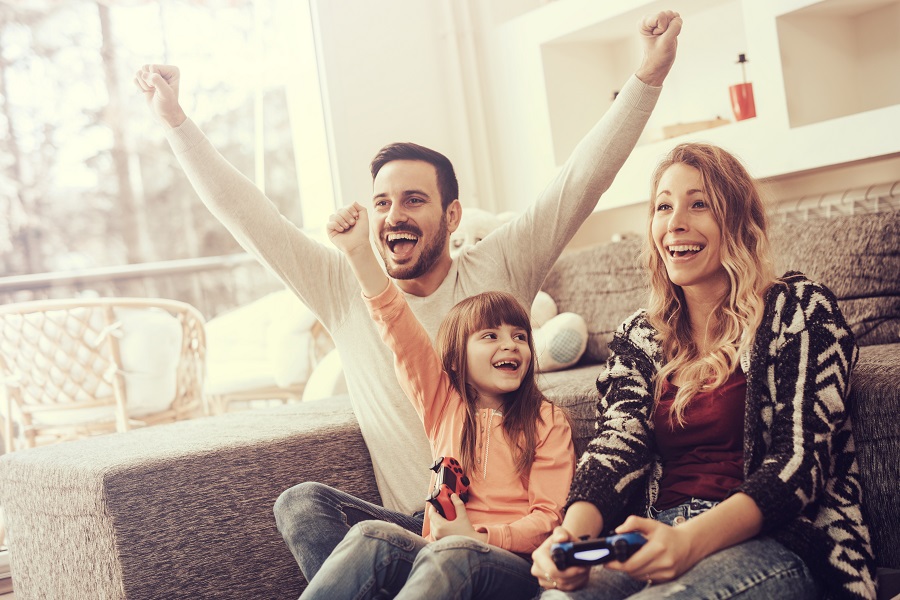 In part one of the family and dependent rules series we learned about the array of tax benefits available to taxpayers with children and other dependents. Taxpayers must have a qualifying child or qualifying relative to claim these benefits. Navigating the family and dependent tax rules and benefits can be a difficult task, and that task is even more daunting when families have more complicated situations. This article will explore some of the "quirks" in the tax law that taxpayers may encounter and try to understand including:
How married people can be treated as unmarried.
How the tie breaker rules really work.
An exception to the "no-split" rule for divorced couples.
How a married person can be treated as not married under the tax law
The scenario: Doreen is caring for her two young grandchildren, Annette and Tommy, ages 10 and 7. The children have lived with Doreen for over a year; the children's parents do not live with them. Doreen would like to file as head of household (HoH) and claim the earned income credit (EIC). She fully supports the children and pays all the household expenses. Doreen is married but her husband, Jim, hasn't lived with her in over five years. Can Doreen file as HoH and claim the EIC?
How the law works: To file as HoH, Doreen must be unmarried. We know that Doreen is still married to her husband. A provision in the law allows a married person to be "considered unmarried" provided she:
Files a separate return.
Maintains a home which is also the main home of a dependent child for more than half the year.
Pays more than half the cost of maintaining this household.
Does not live with her spouse at any time during the last six months of the year.
At first glance it seems as if Doreen meets the rules to file HoH. Although she and Jim never got around to divorce proceedings, they've hardly seen each other and haven't filed jointly in years. And her grandchildren are certainly her qualifying children who live with her. She is eligible to claim the child tax credit (CTC) and even the child and dependent care credit for after school daycare while Doreen works.
But let's take another look at that second bullet. For this particular dependent rule, a "child" means a son or daughter (including an adopted child or stepson or stepdaughter) or an eligible foster child. So, although Annette and Tommy are Doreen's qualifying children for CTC purposes, they do not meet this much more restrictive definition of child for Doreen to be considered unmarried for HoH purposes.
Under the circumstances, Doreen may not file as HoH. Her only filing choice is to use the married filing separately status. Consequently, she cannot claim the EIC because that credit is not available to MFS filers.
What can this taxpayer do? Her possible actions are to divorce Jim, to reconcile with him and file jointly, or go to family court and obtain legal custody of Annette and Tommy. That would make them her eligible foster children and permit her to file as HoH.
Authority: IRC §§ 2(c), 151(f)(1), 7703(b)
How the tie-breaker rule really works
The scenario: Leila (26 years old) lives with her parents Rick and Angie, Leila's 3-year-old son Sebastian, and Leila's brother Gunther (28 years old). Sebastian's father does not live with or have contact with the family.
Leila's AGI is $20,000. She is a full-time student and uses much of her income for tuition – which was the reason she decided to move back in with her parents. She'll qualify for the American Opportunity credit (AOC). Rick's and Angie's AGI is $75,000, and Gunther's AGI is $10,000.
Leila would like to "give" her parents Sebastian's child tax credit as it will be more valuable to them than to her. She would also like for her brother to claim Sebastian for EIC as he'd get a better credit than she would. Can she give these credits away to her relatives?
How the law works: When a child is a qualifying child of two or more taxpayers, a special ordering rule known as the "tie-breaker rule" determines which of the taxpayers gets to claim the child and the associated dependent benefits. The child is treated as the qualifying child of only one "winner" and that taxpayer claims the tax benefits he, she, or they are eligible for. Put another way, this is a "no-split" rule. If the taxpayer claiming the child doesn't qualify for a particular tax benefit, then nobody gets that benefit. The tie-breaker rule also determines whether a taxpayer may agree to let another taxpayer treat the child as a qualifying child.
In this scenario, Sebastian is a qualifying child of Leila (the mother), Rick and Angie (the grandparents), and Gunther (the uncle). Only one of these taxpayers may claim Sebastian. Under the tie-breaker rule, as the parent, Leila has the priority claim. Or, she may agree to let Rick and Angie claim Sebastian instead.
Leila may not give Sebastian's EIC to Gunther. Under the tie-breaker rule, tax benefits may not be split and Gunther's AGI is lower than Leila's. If more than one person in this home claims Sebastian, even for different tax benefits, the IRS will treat him as Leila's qualifying child under the tie-breaker rule.
What can this taxpayer do?  As Leila suspects, Rick and Angie would probably get the full $2,000 child tax credit whereas she would only get the $1,400 ACTC. (Remember, Leila gets the AOC, which will reduce her taxable income to $0). On the other hand, Leila gets the EIC while her parents make too much money for that credit. Leila and her parents should try to figure out who benefits most by claiming Sebastian.
Authority: IRC § 152(c)(4)
An exception to the "no-split" rule for divorced couples
The scenario: Mary and Robert have three children: Harriett age 17, Irene age 14, and Caroline age 10. Mary and Robert were divorced in 2018 and Mary has custody of the three children. On their 2018 final decree it says Robert may claim the children in odd-numbered years if he's current in child support. It's 2019 and Robert has paid up, so does Mary have to let Robert claim their daughters? If so, what can he claim? What if Mary wants to claim them herself?
How the law works: When parents are divorced, a child is usually treated as the qualifying child of the custodial parent, generally, the parent with legal custody and with whom the child lived the longest amount of time during the year. The custodial parent may release the child's exemption to the noncustodial parent if:
The parents are divorced, legally separated, or live apart at all times during the last six months of the year,
The child is in the custody of one or both parents, and
One or both parents provided more than half of the child's support
The custodial parent must sign an exemption release "in such manner and form as the Secretary may by regulations prescribe." In nearly all cases, the release is IRS Form 8332, Release/Revocation of Release of Claim to Exemption for Child by Custodial Parent. Form 8332:
Serves as a declaration that the custodial parent will not claim the child.
Must be completed and signed for each child and provided to the noncustodial parent, who must attach it to his return.
Must specify which years the release applies to.
What do "exemption release" and "claim the children" mean in view of the Tax Cuts and Jobs Act (TCJA)? Although the exemption amount is $0 for 2018 through 2025, the release allows the non-custodial parent to claim the CTC, ACTC, or ODC as applicable.
It does not release other dependent-connected tax benefits, such as HoH filing status, EIC, or the child and dependent care credit. The custodial parent, or another taxpayer in the home for whom the child is a qualifying child, may claim those benefits if eligible. This special rule for divorced couples is thus the only exception to the "no-split" rule discussed earlier.
If Mary is agreeable about letting Robert claim their daughters, she must complete Form 8332 for each child and Robert must attach the form to his return. Each 8332 must specify the year or years that the claim is released. For instance, it can just say "2019" (so Mary would need to sign new forms in 2021), or it can say "all odd-numbered years."
An exemption release would mean that Robert would claim the CTC (for Irene and Caroline) and the ODC (for Harriett). If eligible, Mary would file as HoH and claim the EIC and child and dependent care credit.
What can this taxpayer do? Regardless of Robert's child support payments, he is not automatically entitled to claim the children and Mary is not obligated under federal law to release her daughters' claims to him. If she does not do so, there could be issues with her divorce decree obligations. If Mary has any questions about releasing the children's claims she should discuss these with her attorney.
Authority: IRC §152(e)
Get help navigating the dependent rules
Regardless of the family composition, taxpayers with unique tax situations can get help from a tax professional to navigate these dependent rules.