Estates of the rich and famous
A look at David Bowie and Prince -- and the lessons we can all learn about estate planning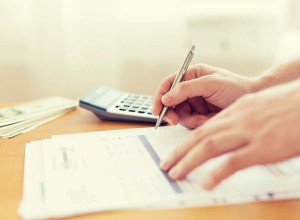 Author's note: Celebrity estates face many of the same problems as other estates, but their public exposure and size often make these problems more difficult to solve, especially without pre-death planning. Two recent examples demonstrate the benefits that come from forethought and the pitfalls that arise when there is no plan. 
Most people hear the warnings to plan ahead and create an estate plan. Nonetheless, many still fail to take the necessary steps to prepare for the day when this plan will go into action. When a person dies without a will or any other governing instrument, he or she dies intestate. Complex and time-consuming state and local probate rules apply to estates of those who die intestate.
Two high-profile 2016 deaths, David Bowie and Prince, demonstrate the relative peace of mind that comes with clear asset transfer instructions, versus the conflict that can arise when there is no plan. More than a year later, these contrasting examples show the unnecessary administrative headaches that beneficiaries of intestate succession face.
Both of these famous, one-of-a-kind musicians had successful careers. They each left an indelible mark on their industry and craft. At the time of their respective deaths, the two of them had amassed estates worth tens of millions of dollars. However, while David Bowie's estate administration process has run relatively smoothly, conflicts regarding Prince's estate have dragged out its administration and delayed the identification of appropriate beneficiaries and the transfer of the purple-clad guitarist's former assets to those beneficiaries.
Case #1: David Bowie
Bowie, whose legal name was David Robert Jones, created his will well before his death. He set forward a fairly standard distribution schedule in his estate plan. According to the terms of Bowie's will, roughly half of his estate assets went to his surviving spouse (fashion model Iman) and a quarter went to each of his two surviving children.
These types of percentage-based allocations of estate assets are either general or residuary bequests, depending on the terms of the specific will document. The will also set out certain specific bequests, where the will identified a specific beneficiary to receive specific property.
For instance, the will transferred Bowie's New York City apartment to his surviving spouse and his upstate New York home into a trust set up for his daughter. The transfers to his surviving spouse are not subject to estate tax since the U.S. and New York permit an unlimited marital deduction. Other friends and employees also received smaller portions of his estate. The total estate assets divided based on Bowie's will were worth about $100 million.
Case #2: Prince
Prince, whose full name was Prince Rogers Nelson, on the other hand, didn't set up a will or any other type of estate plan to provide guidance on how to transfer his roughly $150 million to $300* million worth of property.
This lack of direction created many problems when trying to allocate Prince's large estate to beneficiaries. With no surviving spouse or recognized children, it wasn't clear who should qualify as beneficiaries in the first place. Potential claimants to the estate appeared by the dozens. Eventually, six siblings (including several half-siblings) were named as the primary beneficiaries of the estate, but these parties continue to have disputes. These disputes include who will administer the estate assets, how that person will specifically allocate the assets, and whether to sell assets or distribute them in-kind.
The lack of a will also likely increased the estate tax bill. Based on the top federal (40 percent) and Minnesota (16 percent) estate tax rates, it's possible that more than half of the value of the estate will be paid out in taxes. With an estate plan, this rate could have been reduced through charitable contributions, lifetime transfers, lower rates for certain types of beneficiary transfers, and other planning strategies.
One other important item to note regarding both these examples is that the public generally only receives information regarding probate property distributions. When it comes to non-probate assets, such as those held in a living trust set up by an individual during his or her life, distribution information will not be made public because the trust terms are not subject to a public proceeding. Probate records are available to the public.
Because of the relative privacy they offer, estate plans that include non-probate transfers often represent a welcome alternative for celebrities and other high-profile figures. Even for those of us who are not so famous, avoiding probate alone often makes setting up a trust or similar vehicle worthwhile. While a will in place before death can limit disputes about administration and division of assets, the probate process can lead to unexpected time and monetary costs.
Prince's probate administration may continue for several more years and lead to additional disputes among the beneficiaries along the way. It represents a cautionary example for anyone who doesn't yet have an estate plan in place. Even a small amount of planning can alleviate at least some of the burdens imposed on family and friends following death, and it also usually leads to estate and income tax savings.
*This large discrepancy in the value of Prince's assets also comes about as a result of a planning failure. The unique assets held in Prince's estate (song rights, licenses, personal property items, etc.) make valuation especially difficult. Appraisal costs for these assets represent another expense that may have been reduced if there had been an estate plan in place at death.
Editor's note: This article has been reviewed for changes following the passage of the 2017 Tax Cuts and Jobs Act. The information provided in this article was not affected by the 2017 TCJA.