Employees and the self-employed – a comparison under the Tax Cuts and Jobs Act
Employees should weigh the pros and cons of self-employment under the Tax Cuts and Jobs Act, which made favorable tax changes for businesses.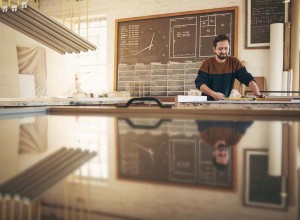 The 2017 Tax Cuts and Jobs Act (TCJA), signed into law December 22, 2017, is favorable to businesses of all types – corporations, partnerships, and sole proprietorships.
The TCJA reduced C corporation taxes to a flat rate of 21%, down from a graduated tax rate maxing out at 35%. However, the effective tax rate on many C corporations[1] was much lower than this nominal rate because of deductions and losses.
For taxpayers in all other business entities – partnerships, S corporations, and sole proprietorships – a new below-the-line deduction was authorized by Section 11011 of the TCJA, creating Section 199A of the Internal Revenue Code. This deduction generally is the lower of a maximum 20% of qualified business income (QBI) or the taxpayer's taxable income reduced by net capital gains. The purpose of this deduction, often referred to as the "passthrough" deduction or QBI deduction, was to grant non C corporation businesses a tax cut of their own.
This new deduction has stimulated business owners to think about their choice of entity and evaluate – hopefully with professional assistance – whether a change of entity type makes sense for them. However, maximizing the QBI deduction should be only one of many factors to be considered in making such a change. Moreover, a business or individual contemplating a change in entity type should be aware that even though many business tax law changes under the TCJA are permanent, the §199A deduction is set to expire in 2026 even though it is business-related.
TCJA disappoints employees
The TCJA was disappointing to wage earners on two issues. First, the unreimbursed (employee) business expense deduction was repealed, and second, wages of any kind do not qualify as QBI. The proposed reg for §199A, issued August 24, 2018, explicitly states that "a qualified trade or business means a section 162 trade or business other than the trade or business of performing services as an employee."[2] (emphasis added)
Employees who envy their self-employed friends may have considered changing their own tax identity by quitting their jobs, opening their own businesses, and qualifying for the QBI deduction. Certainly there is nothing wrong with quitting a job to start a business, but the QBI deduction should not be the reason. Before quitting one's day job, an employee should develop a business plan, a source funding, an accounting system, a separate bank account, and have access to good tax, business, and legal advisors.
Even then, the IRS may question a former employees' status as self-employed if a taxpayer receives Form W-2 from an employer for 2017 wages, and then receives both a Form W-2 and Form 1099-MISC for non-employee compensation from the same employer for 2018. While an employer may legitimately issue both documents to an employee, a significant shift of income from the W-2 to the 1099-MISC may be a flag that the employee is now being paid as a contractor.
The IRS will consider all facts and circumstances about the employer-employee relationship. Generally, if most of a taxpayer's income comes from one employer, the IRS may be suspicious of the change to self-employed status.
Before taking any drastic action, an employee considering quitting and working for their former employer as a contractor cannot simply proclaim they are self-employed. The law is clear regarding the relationship between employer and employee, and the level of control an employer has over an employee.[3] For §199A purposes, a "former" employee will be treated as an employee if the individual is still performing essentially the same duties.
So, should an employee consider becoming self-employed, starting a business, or quitting their jobs to form a partnership with one or more co-workers? This article compares the earnings and taxation of an employee and a self-employed taxpayer performing similar work. Here, we'll look at two fictional taxpayers and how their situations play out under the new law, as well as a comparison to how they fared in 2017.
The employee and the self-employed: a comparison
Let's consider Sarah, a single, self-employed marketing consultant, and Josh, an employee who works as a mid-level manager in a corporate marketing department. Each claims the standard deduction ($12,000 in 2018).
Sarah operates as a single-member LLC, a disregarded entity, and files Schedule C to report her business income and expenses. She has several clients, sets her own appointments, and meets with her clients regularly. She has a separate bank account for her business and operates her consulting activity strictly as a business. At any given time, she is engaged with eight to 10 clients, although she has provided services for about 100 clients since she opened her business.
In 2017, Sarah received $200,000 in gross income, paid out $125,000 in expenses, and earned $75,000 in net profit. Josh earned $75,000 in salary. Neither made any contributions to a retirement plan in 2017.
How do their federal tax liabilities compare?
As a self-employed taxpayer, Sarah's net profit of $75,000 is subject to self-employment tax (SE tax) of 15.3%. Self-employed taxpayers pay the full 15.3% because they pay both the employer and the employee portions of employment taxes by contributing 7.65% tax (6.2% Social Security on earnings up to $128,400 in 2018, and 1.45% Medicare) on all SE income. Employees, on the other hand, pay only 7.65% (half of the 15.3%), and their employers pay the other half.
Before calculating her SE tax, Sarah may deduct the "employer's" half of the SE tax (7.65%) as a business expense, effectively reducing the $75,000 net profit to $69,263 [($75,000 – (100%-7.65%)] for the purposes of calculating her SE tax. Thus, the SE tax is $10,597 ($69,263 x 15.3%).
Sarah needs to make one more adjustment; this as an above-the-line deduction from gross income, and generally is 50% of her SE tax calculated on Schedule SE, line 13. She can reduce her gross income by $5,299 ($10,597 x 50%), leaving an adjusted gross income (AGI) of $69,701 ($75,000 - $5,299).
After adjusting for her 2017 standard deduction of $6,350, and personal exemption of $4,050, Sarah's taxable income is $59,301, and her calculated total tax is $21,167.
Sarah's 2017 tax summary:
Josh's 2017 tax summary:
What about Josh, the corporate employee? Josh's federal income tax is based on $64,600 of taxable income:
Before accounting for payroll taxes, Sarah's federal income tax of $10,570 is $1,325 less than Josh's, $10,570 vs. $11,895.
Enter the Game Changers: FICA and SECA
However, note that Sarah's SE tax (SECA[4]) is added to her federal tax, whereas Josh's FICA[5] tax is not. Josh's 2017 salary of $75,000 requires his employer to withhold $4,650 in Social Security taxes (6.2%) and $1,088 in Medicare tax (1.45%), a total of $5,738 in FICA taxes.
So, to make for a better comparison, Josh's FICA tax of $5,738 should be added his federal income tax bill of $11,895, resulting in a total of $17,633:
Below is a summary of Sarah's and Josh's 2017 tax calculations.
Employee Josh's total federal taxes (income + FICA) are $3,534 less than Sarah's due to the SE tax. Both are in the 25% marginal tax bracket.
How will the TCJA affect Sarah and Josh in 2018?
Note that for 2017, the self-employed taxpayer, Sarah, ended up paying more federal taxes than Josh, the employee, even though (1) only 92.35% of her income was subject to SE tax, and (2) she deducted half of that tax.
Let's see how their tax bills change in 2018, after the TCJA is in effect.
As noted earlier, a 20% deduction is available for pass-through entities and is one of the most desirable provisions for small businesses under the new tax law. However, the QBI rules are very complex, and beyond the scope of this article.
The 20% deduction is based on qualified business income (QBI). Several rules and restrictions define what qualifies as QBI. Generally, QBI includes all domestic income in a trade or business, including business income, but not investment income or capital gains or losses. For simplicity, we will assume that all of Sarah's income is QBI.
The 20% deduction is a deduction from taxable income, not adjusted gross income. So, a taxpayer who doesn't itemize can still claim the deduction.
The 20% deduction is limited for higher income taxpayers. When the taxpayer's taxable income reaches $157,500 ($315,000 for joint filers) the full §199A deduction is reduced. How it is reduced depends on whether the taxpayer's business is a specified service trade or business (SSTB) or not.
We will assume that Sarah's deduction is limited only by her taxable income.
Sarah significantly reduces her tax bill for 2018, but it's still higher than Josh's
Below are the few key lines in Sarah's Schedule C and SE – not different from 2017. However, her total federal tax of $15,931 for 2018 is almost 25% less than her tax of $21,167 for 2017.
Here are the factors that resulted in the net tax reduction of $4,475 between 2017 and 2018 ($21,167 – 16,692):
Sarah lost the personal exemption, $4,050 in 2017. This was the only unfavorable change for Sarah.
Sarah's standard deduction increased to $12,000 (from $6,350 in 2017).
Sarah reduced her taxable income with a QBI deduction of $11,540.
Sarah had lower tax rates (she's now in the 22% tax bracket in 2018).
Josh's total tax of $15,538 is still less than Sarah's $16,692, by $1,154.
In effect, Sarah's QBI deduction helped offset the non-deductible portion of her SE tax.
Here is a summary of their 2018 tax calculations:
Sarah's QBI deduction is the lower of: (Taxable income before QBI deduction OR QBI) x 20%
Because Sarah's is below the threshold range (69,701 – 12,000) = $57,701; $57,701 < $75,000. Therefore, QBI deduction = $57,701 x 20% = $11,540
The changes and differences in Josh's and Sarah's income tax + payroll tax (FICA or SECA) are summarized below
Sarah benefited significantly by reducing her taxable income by her QBI deduction. In fact, her 2018 total tax was reduced 21% from 2017.
A fair question is how this comparison would look if Josh's wages, and Sarah's net earnings from self-employment, were to double, to $150,000. Below is that comparison:

Again, Sarah pays higher taxes than Josh, but enjoys a much bigger dollar reduction because of the QBI deduction.
However, note that Sarah's taxable income is still below the phaseout threshold of $157,500 for her filing status. In fact, as a marketing consultant (which is an SSTB activity) once her taxable income reaches $207,500, her QBI deduction will be zero.
Employees should consider all the implications of making a change
Clearly, becoming self-employed is not always more lucrative from a tax perspective, as these simple scenarios have shown. There are so many variables to consider, even within the tax arena, that a mad grab for a new tax deduction may not be a wise decision.  To an employee contemplating self-employment, tax planning is only one aspect. A few others to consider:
Whether the individual is truly self-employed, or conducting work as an employee under the guise of self-employment.
If self-employed, the risks (and rewards) of owning one's business, winning clients or customers, having a business and marketing plan, etc.
The type of business entity the individual should form – sole practitioner, LLC, C or S corporation, or partnership with one or more other individuals.
Replacing benefits lost as an employee, such as health insurance.
Opportunities for growth, for both the business and the business owner(s).
Questions about business taxation under the TCJA represent a great opportunity for tax professionals to advise and educate their clients on the tax impacts.
[1] https://www.gao.gov/products/GAO-16-363
[2] Prop. Reg. §1.199A-1(b)(13)
[3] IRC §3121(d), Rev. Rul. 87-41
[4] Self Employed Contributions Act
[5] Federal Insurance Contributions Act, which includes Social Security and Medicare taxes.
Related resources for H&R Block tax professionals:
Click to log in to the Tax Research Center.