Donor-advised funds: What are they and why are they growing?
Taxpayers get immediate tax deductions for giving cash or property to charities using donor advised funds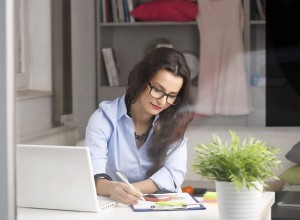 Donor advised funds (DAFs) are a comparatively new take on charitable giving that has been gaining steam since the 1990s. These funds allow individuals to manage and invest tax-free funds and recommend distributions to charitable organizations over time.
In 2015, contributions to DAFs represented more than 8 percent of individual giving, at more than $22 billion. That was an increase of more than 11 percent over 2014.
Why the growth?
DAFs offer several benefits to donors.
Individuals who contribute cash or property to a charity's DAF can generally take an immediate charitable deduction for the contribution on their tax returns. The taxpayer will later provide nonbinding advice and recommendations about how the DAF should distribute or invest the contributions. The DAF owns and controls the contributed assets, which can be invested and grow tax-free.
Another attractive feature of DAFs is that taxpayers can donate assets other than cash, such as cash equivalents, stock and other securities, and other property to the DAF. Industry experts say this flexibility opens the door for individuals to give more than they would with cash. When donors contribute appreciated assets such as stock and real estate, they can also avoid capital gains tax. Donors with a low basis in the appreciated assets stand to benefit the most.
In a DAF, distributions don't have to be made in the same year as contributions. This can be useful to donors who decide to fund a DAF at the end of the year but don't have a specific organization in mind. It's also useful to donors who want to infuse cash into a charity over time.
There is no law requiring DAFs to distribute funds to charities within a certain period of time, although sponsoring organizations may have individual distribution policies. Because DAFs can make grants in future years, donors can contribute to the DAF to maximize their charitable contributions in high-income years and recommend grants from the DAF in lower-income years. While donors use this feature to their advantage, some critics are calling for mandatory payout rules.
How to use DAFs
To get a tax deduction for contributions to a DAF, taxpayers and their tax professionals need to follow these guidelines.
Work with a sponsoring organization to contribute to a DAF
"Sponsoring organizations" oversee DAFs. While there are many charities in the United States, only a small fraction of them are sponsoring organizations for DAFs.
What's a sponsoring organization?
In general, a sponsoring organization is qualified to receive tax-deductible donations and maintains one or more DAFs. Sponsoring organizations include community foundations, faith-based organizations, and national organizations that can include the National Philanthropic Trust and charitable organizations associated with large financial services firms.
A sponsoring organization can't be a:
Government entity
Private foundation
War veterans organization
Domestic fraternal lodge
Cemetery organization
Type III supporting organization, unless it is a functionally integrated Type III supporting organization
Sponsoring organizations often require a minimum contribution to establish a DAF and generally charge administrative fees on the assets under DAF management. The fees and minimum contributions vary among organizations.
DAFs are separately identified (not pooled funds), and can be named by the donor.
Other issues taxpayers may want to consider when selecting a sponsoring organization include investment options, ability to transfer the account to a different sponsoring organization, and donor services and fees.
Keep records to substantiate contributions
Contributions to DAFs are subject to a strict substantiation requirement. When donors contribute to a DAF, they should obtain a written acknowledgment from the sponsoring organization.
The written acknowledgement must include:
A statement that the sponsoring organization has exclusive legal control of the contributed assets
The amount of any cash contribution
A description of any noncash property contributed to the DAF
A statement about whether the sponsoring organization provided any goods or services in consideration of the contribution, and, if so, a good faith estimate of the value of any goods or services that the organization provided
Donors who contribute noncash property may also need to get an appraisal of the property's value to substantiate its fair market value to qualify for a charitable deduction.
The donor must receive the written acknowledgment on or before the earlier of:
The date the donor files his or her tax return for the contribution year, or
The due date of the return (including extensions).
Deduct contributions on the tax return
Taxpayers can deduct charitable contributions to DAFs on Schedule A, Itemized Deductions. For example, a taxpayer with an adjusted gross income (AGI) of $100,000 who contributes $5,000 cash to a DAF can fully deduct the $5,000 contribution on his or her return for the contribution year. If the same taxpayer contributed stock with a fair market value of $5,000 and a basis of $1,000, the taxpayer would also be able to fully deduct the $5,000 contribution on his or her tax return for the contribution year.
Fewer taxpayers are expected to itemize deductions in the future because the Tax Cuts and Jobs Act of 2017 increased the standard deduction and capped deductions for state and local taxes. Using a DAF is one strategy taxpayers can use to maximize the tax benefit of charitable contributions. Because the contribution to a DAF is deductible in the year it is made, taxpayers can make a large donation to a DAF in one year and then advise the DAF to make grants to charities in subsequent years.
Two limits affect certain taxpayers
Two general limits on charitable contributions may impact taxpayers with higher AGI or taxpayers making large gifts in comparison with their AGI.
1. High-income taxpayers are subject to a limit on overall itemized deductions.
This is often called the Pease limitation, and it applies to people with AGI over a certain amount. The IRS adjusts the AGI threshold annually for inflation. For 2017, the Pease limit was applicable and began to apply for single taxpayers with AGI over $261,500 ($313,800 for married filing jointly).
For tax years 2018 through 2025, the Pease limitation does not apply. The Pease limitation is scheduled to be reinstated beginning in 2026.
2. Taxpayers can deduct only a certain percentage of their AGI for charitable donations.
There are limits on how much of their AGI taxpayers can deduct for donations to public charities. The limit depends on whether taxpayers are donating cash or noncash assets. Taxpayers can take a federal income tax deduction of up to 60 percent of their AGI for cash contributions to public charities, and up to 30 percent of their AGI for contributions of appreciated stock and other capital gain property.
For example, a taxpayer with AGI of $100,000 who contributes $75,000 cash to a DAF can fully deduct up to $60,000 of the contribution on her return for the contribution year (60 percent of her AGI). She can carry forward the remaining $15,000 to deduct the next year.
The same taxpayer who contributes $60,000 of appreciated stock to a DAF can fully deduct $30,000 of her contribution for the contribution year (30 percent of her AGI). Alternatively, she can elect to deduct a higher amount if she reduces the fair market value of the property by the amount that would have been long-term capital gain if she had sold the property.
Taxpayers who contribute noncash property to a DAF also need to file Form 8283, Noncash Charitable Contributions, along with Schedule A.
Advise the DAF
Once a donor sets up a DAF, he or she (or someone the donor names as an advisor or successor) can recommend which charitable organizations should receive grants and how much the grants should be. The sponsoring organization may have limits, such as a minimum grant size.
The donor may be able to name one or more successors to make grant recommendations if the donor is incapacitated or dies. Sponsoring organizations have different policies for what happens if the donor (and successors) die; for instance, the remaining funds may be transferred to the sponsoring organization's endowment.
More donors are considering DAFs to benefit from tax-deductible contributions and accomplish their charitable vision. Taxpayers considering making a change in how or what they donate should check with a tax advisor to find out how a change could impact their tax return.
Editor's note: This article has been modified to include updated information following the passage of the 2017 Tax Cuts and Jobs Act.