Deferred compensation for athletes and high earners can be a financial win-win
It's important to consider federal and state tax implications on payments that could stretch well into the future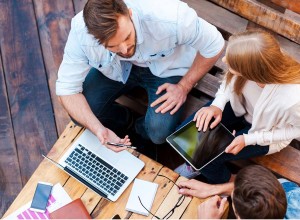 In 1997, there were several notable occurrences.
Titanic opened and shattered box office records, even though we all knew the ending.
An unknown British author published a book about a school for child wizards (Harry Potter and the Sorcerer's Stone). Six more books and eight films would follow, with more to come.
A baseball player named Bobby Bonilla played his last year as a regular starter in the major leagues. Nonetheless, he would receive salary payments from the Baltimore Orioles until 2015, and the New York Mets until 2035 – the year he turns 72.
Obviously, neither of these teams expected Bonilla to be a contributor well past his realistic playing age. Instead, these ongoing payments represent deferred salary. Many sports teams continue to use such deferrals in their contracts or as a way to structure contract buyouts.
A recent example is Chris Davis, the Orioles' first baseman, whose new contract (a seven-year, $161 million deal signed this last offseason) will pay him through 2037. Deferrals are also used across all industries for high-earning employees.
The pros and cons of stretching out salaries
Salary deferrals like these can provide some benefits for sports teams and players, as well as potential drawbacks.
From the team's perspective, pretty much any employer would rather pay an employee $1 ten years from now than $1 today. In basic terms, employers consider paying later less costly than its face value.
With salaries as high as those available to modern professional athletes, this economic benefit can be even more pronounced. On one hand, deferring salaries of highly paid players can free up money to sign more players in the short term. On the other hand, as in Bonilla's case, paying athletes into their later years can occasionally leave fans wondering why there are still long-retired players on the payroll.
For players, the deferral guarantees payments well into their post-playing years, and it allows them to receive a larger amount overall than the team might otherwise be willing to pay. Of course, it also means that players forego part of their current earnings in exchange for a promise to be paid later.
The federal tax impact of deferred compensation
Beyond the financial pros and cons for teams and players, athletes and other employees who receive deferred salaries often wonder how they are taxed, and whether there are tax benefits associated with such arrangements. Before examining those issues, however, it's necessary to look at the general income taxation rules for deferred wages.
Most employees receive wages and pay taxes as they perform the work
The tax rules for normal wages paid to an individual are pretty straightforward: The wages are included in employees' income in the same year the employees receive or constructively receive the wages.
There are exceptions if the employer sponsors a qualified retirement plan. In that case, employees may be able to defer some of their wages into the plan. Most retirement plans that employers set up are qualified plans. Employees won't owe taxes on the amounts they contribute to those plans until the employees take distributions. Ideally, employees will not take distributions until after they retire.
Employees with deferred compensation plans may not owe taxes right away
Employers often make nonqualified deferred compensation (NQDC) plans available to higher-salaried employees because the amount of the deferral offered through normal qualified retirement plans is too restrictive.
In general, amounts that employers place into NQDC plans are not included in the employee's income until the funds are no longer subject to "substantial risk of forfeiture." That generally means there is still some possibility that the employee won't receive the funds. As long as this risk exists, the wages – and the taxes on those wages – are deferred to a year after the employee performed the services, consistent with terms of the plan.
Any salary-deferral arrangement set up between a professional athlete and a team would be a NQDC plan because of the restrictions associated with normal qualified retirement plans. To avoid current taxation, athletes can't have access to this money during the deferral period.
If the team or the league goes out of business, the athlete could lose these deferrals, since the obligation is unsecured. As soon as any amount is no longer subject to a substantial risk of forfeiture, it is included in the athlete's income on his or her federal return.
State income tax rules for deferred compensation, and the potential benefit of deferral
In addition to changing the federal income tax bill, salary deferrals can also affect the state income tax that high earners like athletes owe. Usually, an individual is taxed on wages in the state where he or she resides, as well as the state where he or she performed the service, if it is different.
State income taxes can become complicated for professional athletes who work in several different states during the year. Each state where an athlete plays has its own tax rules and rates. Furthermore, many cities (such as Philadelphia, Cincinnati, and Kansas City, among others) impose local taxes on top of federal and state taxes.
However, because of a federal law, certain retirement plan payments, including some NQDC plan payments, are taxed only in the individual's resident state. If deferred wages paid out through a NQDC plan qualify under this law, athletes will pay taxes in their resident states only, at the time the payments become taxable to them. Unlike regular wages, deferred wages wouldn't be taxable to every state and city where athletes played. To qualify for this special treatment, the deferrals usually must be paid out as equal payments (made at least annually) over at least 10 years.
Salary deferrals will likely increase
As player contract values continue to grow, the use of salary deferrals will likely grow along with it. Depending on how the deferral arrangement is set up, it can benefit the player and the team in different ways. And just as with any large financial transactions, income taxes should be a key consideration.
Editor's note: This article has been reviewed for changes following the passage of the 2017 Tax Cuts and Jobs Act. The information provided in this article was not affected by the 2017 TCJA.