'Unlikely landlords' may be looking to donate rental property to charity
Taxpayers and their advisors should understand three common scenarios that can reduce or negate any benefit from donating rental property to charity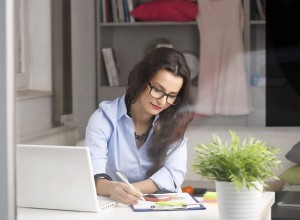 After the housing market crash of 2007-2009, many homeowners found that they were unwilling or unable to sell a home, even when life events created a need to relocate. As a result, more people took on the role of landlord to keep up with the costs of owning more than one home. But now, after years of home prices increasing, this "era of the unlikely landlord" has come to an end. Now, the unlikely landlord may be more interested in disposing of a home and may be looking into beneficial ways to transfer ownership—possibly by donating rental property to charity.
The straight sale of a rental home can often result in substantial tax liabilities, including capital gain taxes on the appreciation of the home, taxes of up to 20 percent on the gain due to the allowed depreciation deductions, and the 3.8 percent Net Investment Income tax.
Taxpayers understandably want to minimize the tax liability caused by the disposition of their homes and maximize the tax benefits of donating property by considering donating the rental property to charity. However, as this article describes, taxpayers and their advisors should be aware that making a direct gift of the home is not beneficial in every case.
The marriage of two tax benefits
First, here's some background on two often extremely favorable tax breaks: rental real estate and donating noncash property to charity.
Rental real estate owners can deduct expenses and depreciation
Homeowners with extra available real estate can charge another person rent to live in the home, and the owners can use the rent to offset the costs of owning the home. These homeowners can then deduct the ordinary and necessary expenses of keeping up a rental home against their rental income.
For example, rental property owners can deduct depreciation on their tax return every year, for the normal wear and tear of the rental property over time. This is true even if the taxpayers don't pay any money out-of-pocket for this tax write-off during the current tax year. Therefore, over time, tenants can essentially subsidize the owner's costs of owning the property.
Donating noncash capital gain property to charity
The beauty of this tax benefit is twofold:
First, a taxpayer doesn't have to donate cash to support a charity – so something originally purchased for personal reasons, such as a vacation home or land used for hunting, can make a difference when the taxpayer is no longer using it.
Second, donating real estate to charity in this way creates a dollar-for-dollar reduction in taxable income (up to certain percentage of adjusted gross income) for the fair market value of the property, regardless of the taxpayer's basis in the property.
For example, assume an extremely wealthy California businesswoman purchased an unimproved lot for $100,000. She was planning to build her dream home there after she retired. However, she later decided to move closer to her grandchild and no longer had any use for the property. If she sells the land, she could easily get $200,000 because of increasing property values. If she gives the property to a qualified charity, it would mean a $200,000 charitable deduction, even though she spent only $100,000 on the property. The fact that she didn't sell the property kept an additional $100,000 of capital gains off her federal and state returns, as well as the resulting income taxes. As an added bonus, she didn't have to go through the hassle of listing and selling the lot by donating the property to charity.
Potential disadvantages of donating rental property to charity
Despite the common advantages of these tax breaks, there are several factors that could take away any benefit of directly donating depreciated rental real estate to charity. Taxpayers' specific situations will vary, but in general, taxpayers should be especially careful if they have:
Large amounts of suspended passive activity losses
Large amounts of depreciation
Adjusted basis higher than the fair market value of the property
Passive activity losses
Passive activity losses (PALs) are rental deductions in excess of rental income. Generally, a taxpayer who actively manages his or her rental property can deduct up to $25,000 of these losses per year. However, this allowance begins to be phased out once the taxpayer's adjusted gross income exceeds $100,000, and is completely eliminated at $150,000. At that point, the taxpayer must carry forward these losses to a future year. PALs are suspended until there is future passive activity income to offset them, such as net rental income, or when the rental property is disposed of in a fully taxable transaction to an unrelated party.
But donating rental property to a charity is not a fully taxable transaction to an unrelated party. If a donor has a large amount of suspended PALs associated with a rental home, the benefit of deducting them is lost if the property is directly transferred to a charity.
Depreciation and adjusted basis for donated rental property to charities
Secondly, there is a little-known rule whose bite may eat up the potential tax benefit of donating depreciated property to charity. The amount of the charitable deduction is reduced by the amount that the taxpayer would report as gain due to depreciation deductions if the taxpayer sold the property at its fair market value. This rule generally limits the deduction to the taxpayer's adjusted basis in the property.
Furthermore, if a taxpayer would have realized a loss by selling the property for its fair market value, the taxpayer can't claim the loss if he or she donates the rental property to charity, since the taxpayer didn't sell the property.
Documentation requirements
When considering whether to make a charitable donation of rental property, taxpayers should also be aware of additional paperwork requirements. When filing any tax return claiming a noncash charitable donation of rental property worth more than $5,000, taxpayers are required to:
Attach to the return Form 8283, Noncash Charitable Contributions, and a detailed letter from the charity describing the property, describing whether the qualified organization gave the taxpayer any goods or services as a result of the contribution, and providing a good faith estimate of the value of the property.
Attach to the return an appraisal completed by a qualified appraiser. The cost of the appraisal doesn't add to the amount of a charitable deduction, but it can be used as a miscellaneous itemized deduction, subject to a limit of 2 percent of adjusted gross income for tax years before 2018 and after 2025. The appraisal fee cannot be deducted in tax years 2018 through 2025.
Keep records showing how and when the property was obtained, and its cost.
These potential disadvantages of donating rental real estate to a charity can mean that some taxpayers might decide that selling the property outright and contributing the cash best allows them to benefit from available tax breaks and help a qualified charitable organization.
Examine the situation
When unlikely landlords – or any other taxpayers – need to dispose of a home, they should be sure to take advantage of tax benefits from donating property only when the breaks provide the most benefit. That takes a little extra planning and evaluation before making a transaction. Taxpayers and their advisors should closely examine all tax aspects of the situation before deciding how to handle the disposal of the home. A little proactive analysis can help taxpayers avoid learning this lesson the hard way.
Editor's note: Under the 2017 Tax Cut and Jobs Act, the exemption to the "contemporaneous written acknowledgment" statement for donations of more than $250 is repealed. This applies to contributions beginning in tax years starting after December 31, 2016.
Originally published on November 20, 2015.