Education benefits & tax reform: What's changed, what hasn't, and what we don't know yet
The TCJA changed some of the rules for education tax benefits.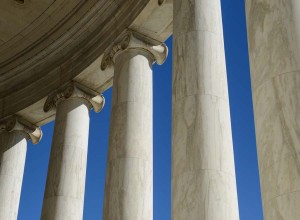 The 2017 Tax Cuts and Jobs Act (TCJA) modifies and eliminates some of the benefits for students, people who are saving for college and people who are paying off their student loans. However, many of the most popular tax benefits for education, like education credits and the student loan interest deduction, remain unchanged.
This article explores what's changed, what's the same, and what's still in question.
What's changed under the TCJA
The Tax Cuts and Jobs Act changed the rules for:
Itemized deduction for work-related education expenses,
Exclusion for canceled student loans, and
529 Plans or qualified tuition programs (QTPs).
Itemized deduction for work-related education expenses temporarily eliminated
The TCJA eliminates the Schedule A itemized deduction for employee work-related education expenses in tax years 2018 through 2025. In fact, employee business expenses are no longer deductible under the TCJA. This applies to work-related education expenses as well as other expenses such as uniforms, membership in professional organizations, and other ordinary and necessary employee business expenses.
However, self-employed taxpayers may continue to deduct qualifying education expenses on Schedule C or Schedule F. In addition, qualified performing artists and fee-based state or local government officials can deduct the costs of qualifying work-related education as business expenses. Disabled individuals can deduct impairment-related education expenses related to this education as an itemized deduction.
Taxpayers enrolled at least half-time in the first four years of undergraduate school may be able to claim the American Opportunity Credit (AOC) instead. Taxpayers enrolled less than half-time may be able to claim the Lifetime Learning Credit.
Exclusion for certain canceled student loan debt remains intact with new possible exclusions
Generally, cancellation of debt income is taxable. However, there are a limited number of exceptions taxpayers can use to exclude canceled debts from income. The TCJA left in place rules that allowed certain qualifying students to exclude cancellation of student loan debt from income.
To qualify, the loan must have been made by a qualified lender to assist the student in attending an eligible educational institution. Also, the loan must have a provision that states that part of the debt will be canceled if the student works:
For a certain duration,
In certain professions, and
For any of a broad class of employers.
The TCJA also adds a new provision that student loan debt forgiveness due to death or permanent and total disability is excludable from income.
More 529 plan distributions are tax-free
Contributions to a 529 plan aren't deductible, but amounts deposited in the plan can grow tax-free until distributed. When distributions from a 529 plan during the year are less than the beneficiary's qualified education expenses, distributions are also tax-free. Additionally, some states provide a state tax benefit for contributing to the state 529 plan.
Qualified education expenses include higher education expenses such as:
Tuition and fees, books, supplies, and equipment,
Special needs services,
Room and board for students enrolled at least half-time,
Computer, peripheral equipment, computer software, and internet access.
The TCJA expands potential use of 529 plan funds to include K-12 elementary and secondary school tuition for public, private, and religious schools. Previously, only Coverdell ESA funds could be used for primary and secondary expenses. For state-level coverage of this change, see the Insights article Parents of K-12 students face state-tax uncertainties under new 529 plan rules
Taxpayers can also rollover amounts from 529 plans into ABLE accounts.
What's stayed the same under the TCJA
The Tax Cuts and Jobs Act did not affect:
The American Opportunity Credit (AOC),
The Lifetime Learning Credit,
Nontaxable scholarships and grants,
Qualified tuition reduction programs,
Education exception to early distribution penalties for IRAs,
Education savings bond exclusion,
Employer-provided educational assistance,
Student loan interest deduction,
Student loan repayment assistance, and
Coverdell Education Savings Accounts (ESAs).
What's still in question: the tuition and fees deduction
The TCJA did not extend the expired tuition and fees deduction for 2018, and the Bipartisan Budget Act of 2018 only extended the deduction for tax year 2017.
The tuition and fees deduction is an "extender", i.e. a law that is typically renewed every year or two by Congress. Although the deduction expired at the end of 2017, Congress may renew it again in the future. The tuition and fees deduction allowed taxpayers to reduce their taxable income by up to $4,000.
The eligibility requirements for the tuition and fees deduction are similar to those for the Lifetime Learning Credit. However, the tuition and fees deduction phaseouts are higher amounts than the Lifetime Learning Credit, so it may be claimed by some people who do not qualify to claim the Lifetime Learning Credit because their income was too high.
The tuition and fees deduction has not been extended for tax year 2018. Check back for updates related to this tax benefit.
Because the TCJA makes changes to the tax benefits for education, taxpayers may need to update their short-term and long-term plans for how to pay for college. Deciding how to pay for a college education is one of the most important financial decisions individuals make. Knowing which tax benefits are now available helps taxpayers make an informed decision.
For more information, visit the H&R Block Tax Information Center:
H&R Block tax professionals, click to login to the Tax Research Center: