Back to basics: Tried and true tax savings represent an opportunity for millennials
It doesn't take advanced tax planning to combine commonly available tax savings to reduce effective tax rates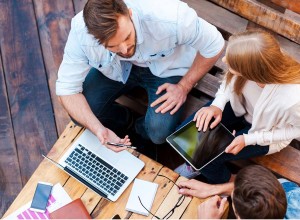 Editor's note: This article has been reviewed for changes following the passage of the 2017 Tax Cuts and Jobs Act (TCJA). The information provided in this article was not affected by the 2017 TCJA.
People who are building their families and careers should make sure they're not leaving any tax-reduction opportunities on the table.
Why? Because the tax code provides many benefits to middle-income families, especially those with young children. Employers often help administer the programs, directly funding savings plans with pre-tax money from employees' paychecks.
Three savings vehicles that provide major value for families are:
Qualified retirement plans, such as 401(k) accounts: Taxes are deferred on contributions and earnings in the plan.
Health savings accounts (HSAs): Contributions and earnings can be withdrawn tax free if spent on qualified medical expenses.
Dependent care flexible spending accounts (FSAs): Contributions can be withdrawn tax free if spent on approved expenses.
The benefits can be large. In theory, a double-income married couple (under age 50) with a young child in daycare could reduce their taxable income in 2016 by up to $47,750, by maxing out their contributions to two 401(k) plans, a family HSA, and a dependent care FSA.
Here's a little more about each of these common savings vehicles:
Retirement savings: Put it away and forget about it
Industry experts estimate that the average worker will need from seven to 10 times his or her ending salary to live comfortably in retirement. Many employers understand the importance of retirement savings, and highlight 401(k) plans as key pieces of their benefits packages. Employers may also provide a percentage match on their employees' before-tax contributions to the plans.
For tax purposes, 401(k) plans are qualified retirement plans, meaning they come with certain tax benefits. These plans allow employees to defer taxes on their contributions to the plan and the earnings generated by the investments inside the plan.
For years 2016 and 2017, a 401(k) plan allows a participating employee to contribute up to $18,000 ($24,000 if at least age 50) per year on a pre-tax basis. Pre-tax contributions lower the employee's adjusted gross income (AGI) by the amount of the contribution. For taxpayers in the 25 percent bracket, that means a $25 tax savings for every $100 they contribute. If the contributions move the taxpayer to a lower tax bracket, the tax savings will decrease for every additional dollar contributed. Thus, this tax-saving strategy is most beneficial to those in the highest tax brackets.
The best part about this tax-advantaged savings account is that taxpayers don't have to spend or forfeit any of their hard-earned money to qualify for the tax savings. The catch is that taxpayers generally can't touch the retirement funds until they are 59½. And they can't avoid taxes altogether; they'll owe taxes when they begin to tap the retirement account.
The running total
Let's look at how these benefits add up for a family with two working adults, younger than 50. Both adults participate in their employers' 401(k) plans. They start by contributing the maximum of $36,000 ($18,000 each) annually to reduce their AGI.
| | |
| --- | --- |
| Gross wages | $150,000 |
| Minus 401(k) | - $36,000 |
| AGI | $114,000 |
Medical expenses: Tax-free money that stays with you, for approved medical expenses
Health care is often one of the most expensive line items in family budgets. That's why many families take advantage of tax-free money to pay for approved expenses, through health savings accounts (HSAs).
Taxpayers can contribute pre-tax money to HSAs. The account stays with the individual, even if he or she leaves the employer or doesn't use all of the money during the year. To qualify for an HSA, individuals must have a high-deductible health insurance plan. These plans have a deductible of at least $2,600 for family coverage and an out-of-pocket maximum of no more than $13,100 for family coverage (2016 and 2017 limits; these limits can change from year to year).
Taxpayers under age 50 with qualifying family coverage can contribute up to $6,750 annually to an HSA (in 2016 and 2017).
The running total
Back to the family with two working adults. In addition to their 401(k) plans, they have a family health insurance plan with an HSA. They contribute the maximum annual amount to the HSA.
| | |
| --- | --- |
| Gross wages | $150,000 |
| Minus 401(k) | - $36,000 |
| Minus HSA | -$6,750 |
| AGI | $107,250 |
Childcare: If you're going to spend it during the year, spend it tax free
In 2016, the average annual cost of center-based childcare was $9,589. Parents who face these expenses may be able to take advantage of dependent care flexible spending accounts (FSAs). Taxpayers generally can contribute up to $5,000 ($2,500 if married filing separately) in pre-tax money to these FSAs offered by their employers to pay for qualified childcare expenses. The FSA contribution is not subject to income tax or payroll taxes (Social Security and Medicare).
Taxpayers should keep three things in mind when deciding whether to contribute to a dependent care FSA:
Taxpayers must use the FSA funds to reimburse eligible childcare expenses (such as daycare tuition).
Even if taxpayers have eligible childcare expenses, they may be better off using the child and dependent care tax credit instead. It depends on each person's specific circumstances.
If taxpayers don't use all the FSA funds during the year (or within the grace period allowed under the plan), they may lose the money.
Generally, a family with income in the 25 percent tax bracket that spends at least $5,000 on childcare will get a greater benefit from the dependent care FSA than the child and dependent care credit.
The running total
Here is the total AGI reduction for our family with two working adults, both with a 401(k) plan, with an HSA, and contributing the maximum annual amount to a dependent care FSA:
| | |
| --- | --- |
| Gross wages | $150,000 |
| Minus 401(k) | - $36,000 |
| Minus HSA | -$6,750 |
| Minus FSA | -$5,000 |
| AGI | $102,250 |
An extra benefit of lower AGI: reduced student loan repayments
Taxpayers with student loan debt who are enrolled in an income-driven repayment plan may experience an added benefit of reducing their AGI. That's because student loan payments under the program are calculated using the taxpayer's AGI (and spouse's AGI, if married) as a starting point. So, a lower AGI means a lower student loan payment.
Whether that makes sense as a long-term strategy depends on the taxpayer's repayment plan and income prospects. But for many former students with a large amount of student loan debt, reducing AGI by contributing to one of these three common pre-tax savings vehicles may be the right financial strategy.
In real life, weigh the priorities
Since most people can't max out all their pre-tax savings accounts, it makes sense for taxpayers to work with their advisors to examine their financial situation and savings priorities. Individuals should contribute to a 401(k), HSA, and/or dependent care FSA where it makes the most sense for their family budget.