When businesses don't make federal tax deposits, the IRS will look for 'responsible persons'
Taxpayers should never use withheld payroll taxes for other reasons. Here's why.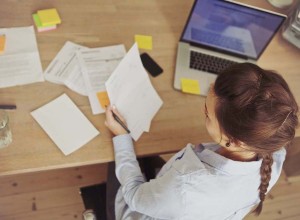 This is a cautionary tale about a small business, Cooper Brothers Computers.*
Brothers Dan and Harry Cooper started a computer and office machine repair business in 2010. The business gave every indication of being a great success. In just a few years, the operation had landed several big accounts and was already turning a profit.
The brothers moved from Harry's basement to a busy strip mall and started hiring staff to keep up with the work. By 2015, Cooper Brothers Computers, LLC, employed four full-time technicians and a part-time office manager. They bought new tools and equipment and were thinking about hiring more staff and buying or leasing another small truck or SUV for the business.
Then things changed. Their biggest account left town, and another regular account took its business elsewhere. The brothers' formerly brisk walk-in business was slowing down as customers found other repair options or found it easier and cheaper to buy new equipment when theirs broke down. The landlord still wanted the rent, and vendors wanted to be paid.
Dan and Harry agreed to reduce their draws, but would that be enough to keep the company afloat until things got better? Should they let people go, get a loan, sell some of the new stuff they bought for the business?
Dan had an idea. The next monthly payroll deposit wasn't due for about three weeks. That meant thousands of dollars in payroll taxes withheld from their employees' wages were just waiting around, when they could be put to good use: paying the bills. Maybe business would pick up by then.
The brothers used the payroll taxes to pay other bills. When it was time to make the tax deposit, they didn't have enough money to cover it. They just didn't pay it. And so it went for the next few cycles.
A few months later, it was time to file the business's quarterly payroll tax return, Form 941. But since they hadn't made a payroll deposit, they didn't bother to file. Business improved a little during 2015 but never got back to what it was at the start of the year. Sometimes, the brothers made monthly federal tax deposits, and sometimes they didn't.
They never caught up, and sent only two of the four required Forms 941 to the IRS. There was little improvement in business in 2016. By mid-year, the business employed only two people, and by the end of the year, the brothers made the sad decision to sell what they had and close the business.
At least they didn't have to file for bankruptcy, but their problems were far from over.
The IRS audited their payroll tax returns and held Dan and Harry personally responsible for all the unpaid trust fund taxes for tax years 2015 and 2016.
The Cooper Brothers story may sound familiar. It's common for struggling businesses to consider the taxes withheld from employees as a sort of "piggy bank" to cover other expenses. And while this story is fictional, it's a very real dilemma that business taxpayers get themselves into when they don't understand the consequences of using federal tax deposits for other reasons. Here, we'll explain more.
Payroll taxes and the trust fund recovery penalty
Payroll taxes – also called employment taxes – consist of federal income, FICA[i], and FUTA[ii] taxes.
Employers are responsible for withholding federal income taxes and the employees' share of FICA taxes from employees' wages.
Because these funds are held in trust for the federal government, the withheld taxes are referred to as "trust fund taxes." The rest of the payroll taxes, that is, the employer's share of FICA and FUTA taxes, are sometimes referred to as non-trust fund taxes.
Employers must deposit all federal payroll taxes on a regular basis, such as monthly. Payment is usually done through the EFTPS[iii] system. Employers must also file federal payroll tax returns. Usually, these are:
Form 941, Employer's Quarterly Federal Tax Return, to reconcile withholdings and tax deposits with the wages paid for the quarter, and
Form 940, Employer's Annual Federal Unemployment (FUTA) Tax Return, to calculate and pay unemployment taxes
The Cooper brothers (Dan and Harry, not the business), were hit with the Trust Fund Recovery Penalty (TFRP) of IRC §6672. Under this section of the law, a "responsible person" may be held liable if the business fails to "collect, truthfully account for, and pay over" trust fund taxes.
Failing to do so, or any willful attempt to evade or defeat the tax, will result in a penalty equal to the "total amount of the tax evaded, or not collected, or not accounted for and paid over."
In other words, a person whom the IRS deems responsible can personally owe 100 percent of the trust fund taxes.
A responsible person can be one or more people in a business
A responsible person is defined as anyone who:
Is an officer or director
Owns shares or some other stake in the business
Actively manages the day-to-day business
Has the ability to hire and terminate employees
Makes decisions regarding which, when, and in what order debts and taxes are paid
Has control over bank accounts and disbursement records, or
Can sign checks on behalf of the business
As part of the audit process, the IRS will determine whether a responsible person acted willfully in failing to pay the taxes. A responsible person acts willfully if he or she voluntarily, consciously, and deliberately fails to carry out his or her trust fund obligations. This includes someone who knew that the business wasn't making the federal tax deposits, but didn't take any action to remedy the situation.
Why such a stiff penalty? Keep in mind that the money Cooper Brothers Computers used to pay their operating expenses was not their money. It was money set aside from their employees' pay and entrusted to them to pay over to the appropriate taxing authority – which they didn't do, or at least didn't do on any consistent basis during the last two years that the company was in business.
In addition to the TFRP, taxpayers with payroll problems can be assessed other penalties
These include late-deposit penalties ranging from 2 percent to 15 percent, depending on how many days late the deposit is made, and late-filing penalties (remember those sporadic Forms 941?) of 5 percent per month, up to a maximum of 25 percent.
States may also impose deposit and filing obligations and assess noncompliance penalties.
Could Dan and Harry fight this penalty?
They can try. Every year, payroll tax cases wind up in court. Some even go as far as the U.S. Court of Appeals.
These cases can be complicated because they involve entities that have changed hands or aren't in business anymore. Taxpayers may argue about whether the IRS correctly followed collection due process protocol, or the size of the unpaid liability, or whether various penalties apply.
Often, TFRP arguments center around the responsible party. For a recent example, in Karban[iv], the U.S. Court of Appeals for the Sixth Circuit ruled that the owner of a company was the responsible person and therefore was liable for the TFRP, even though the company was under "lock-box supervision" of a creditor and eventually went bankrupt. The owner had some discretion over which bills were paid and occasionally gave priority to a "demanding supplier" over other obligations. He finally acknowledged that he, and not the creditor, was responsible for the trust fund deposits.
As far as Cooper Brothers payroll obligations were concerned, Dan and Harry were surely the responsible people. They may have had the best intentions, the survival of their business, but they deliberately chose to use the trust fund to keep their business afloat. Under the law, their actions were willful.
Moral of the story: For businesses in trouble, treating trust fund taxes as a personal bank from which funds may be borrowed at any time will lead to more problems. This is a prime opportunity for advisors to guide their business clients in tax responsibilities to completely avoid the TFRP.
* Cooper Brothers is not a real company, but this fictional story presents a situation that describes many small businesses.
[i] Federal Insurance Contributions Act (i.e., Social Security and Medicare taxes)
[ii] Federal Unemployment Tax Act
[iii] Electronic Federal Tax Payment System
[iv] Karban, Jr. v. U.S., 120 AFTR 2d 2017-6447, (CA6), 03/27/2017