The most common business entity changes and why people make them: Sole proprietorship to LLC
The choice of business entity is not a 'set it and forget it' proposition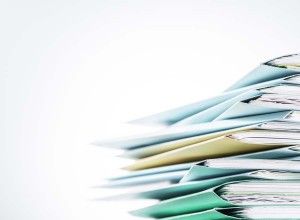 Editor's note: This article has been reviewed for changes following the passage of the 2017 Tax Cuts and Jobs Act. The information provided in this article was not affected by the 2017 TCJA.
As a business prospers and grows or declines and contracts, it may need to change its entity type (sole proprietorship, partnership or corporation). An entity that worked in the early stages of a business may not be as efficient as the business grows.  Similarly, as a business owner's personal life changes, the business operation may also need to evolve.
Good business and tax planning includes periodic evaluation of the status of the business and its owners.
There are two types of entity changes: legal form changes and tax classification changes
Legal form changes involve creating a new entity and transferring the assets, liabilities and equity from the old entity to the new entity.
Tax classification changes involve changing the business's tax classification under the check-the-box regulations (Form 8832, Entity Classification Election). The business doesn't make any transfers to the new entity, but certain transactions can impact the owner's and/or the business's taxes.
There is no "one size fits all" solution when choosing an entity type. Each entity type has advantages and disadvantages. Individuals and their advisors must weigh the benefits of an entity type and coordinate with the current and future financial needs of the business and its owner(s).
Here, we'll focus on the first of three common business entity changes and its tax effects.
Startup businesses commonly begin as sole proprietorships
Sole proprietorships are easier to start up, with no organization costs and minimal tax responsibilities, because owners can report business activity on their individual income tax returns.
However, a proprietorship doesn't provide liability protection to the owner, so creditors can look to the personal assets of the proprietor for repayment.
This may not concern the owner at first, if the owner has invested all his or her net worth in the business. But, as the business grows and its owner accumulates wealth, the proprietor may want to better shield personal assets from the risks and liabilities of the business by operating as a limited liability company (LLC).
Changing from a sole proprietorship to a single-member limited liability company (SMLLC) treated as a disregarded entity
LLCs are an example of a legal form change under state law, and requirements vary by state. Business owners form the SMLLC by filing Articles of Organization and an Operating Agreement with the Secretary of State. A sole proprietorship, single owner of rental real estate, or an individual farming business can form an SMLLC.
Potential advantages of an LLC
LLCs provide better risk management and financial security for growing businesses that aren't as relevant to startup businesses. As the name implies, LLC owners (known as members) have limited personal liability for the debts of the LLC.
This liability protection can be particularly advantageous when the business has employees. That's because the business owner's business and personal assets are better shielded from damages due to employee negligence.
LLCs are also popular because they come with more tax flexibility. Owners can choose how they want to be treated for income tax purposes. For example, by default, SMLLCs are classified as sole proprietorships (referred to as disregarded entities), but they can elect to be treated as corporations for tax purposes. Multiple-member LLCs are classified as partnerships by default, but also can elect to be treated as corporations.
Potential drawbacks of an LLC
When forming an SMLLC, the owner will usually spend from $500 to $1,500 on legal and other organization costs, such as registration fees with the Secretary of State.
Introducing limited liability can also cause members to recognize income. Owners are at-risk for the capital they invest and loans they guarantee. So, when debts they guarantee before converting their business to an SMLLC are not guaranteed after the conversion, their at-risk is reduced. At-risk amounts are also reduced by losses; however, those losses must be brought back into income (i.e., recaptured) when the amount at-risk is reduced below zero. As a result, limited liability could decrease amounts at-risk, causing members to recapture previously allowed losses as income.
The Articles of Organization and Operating Agreement must be updated and refiled with the Secretary of State each time a change is made in location or operation of the LLC.
Important things to know about forming an LLC
Complete all the administrative setup. The member should transfer (retitle) the business's assets and liabilities to the SMLLC. The business may need to reregister intangibles (such as licenses, patents, and franchise agreements). In some states, the business may also have organization costs, such as transfer taxes or recording fees. Owners who fail to complete these crucial administrative steps could expose themselves to personal liability if the SMLLC is ever sued. Owners should also notify secured creditors when they want to limit liability for preexisting debts.
Separate business and personal finances. Business owners should keep separate records and accounts for personal and business activity to help protect themselves from personal liability and to help prepare an accurate business tax return.
Include LLC activity on the Form 1040. An SMLLC treated as a disregarded entity isn't required to obtain an Employer Identification Number unless it hires employees or is required to file excise or alcohol, tobacco, or firearm tax returns. The SMLLC doesn't file a separate tax return. Instead, the SMLLC activity is included on the member's Form 1040, Schedule C (business activity), Schedule E (rental activity), or Schedule F (farming activity).
Property transfers are tax-free. Transferring property from a sole proprietorship to an SMLLC doesn't trigger a gain or loss to the member or the SMLLC, even if the transfer occurs after the SMLLC formation. The same is true for distributions from the SMLLC to the member. This ability to transfer property to and from an SMLLC on a tax‐free basis is a popular aspect of operating a business as an SMLLC treated as a disregarded entity. When owners transfer depreciable property to an SMLLC, the SMLLC uses the depreciation method and remaining depreciable life used by the member.
Entities change as businesses grow
When the time comes to make a change in choice of entity, that is not to say the prior choice was inappropriate, only that given the current circumstances, a different entity type now provides more advantages.
For this reason, business owners and their advisors should be mindful that, as the business develops, future changes in the entity type could provide additional benefits and tax advantages that were not as relevant earlier.
In the next installment of this series, we'll outline another common business entity change: from sole proprietorship or LLC to a C or S corporation.