There's a menu of retirement plans for the small employer
When selecting a retirement plan to offer employees, employers and their tax advisors should consider the business's goals, finances, employees – and the tax implications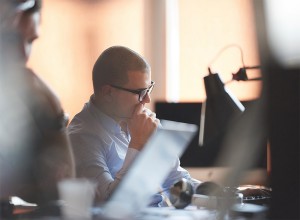 Editor's note: This article has been reviewed for changes following the passage of the 2017 Tax Cuts and Jobs Act. The information provided in this article was not affected by the 2017 TCJA.
Have you ever gone to lunch at a restaurant where the server hands you a thick, heavy menu, filled with tantalizing entrees, sandwiches, salads, and desserts? Chances are, the server will be back to take your order before you finish browsing page 24.
A small business employer's choice of retirement plans is only slightly less varied, but, ordering the wrong plan can be significantly more expensive than the regret of having polished off that last bite of $10 cheesecake.
Although businesses are not required to offer a retirement plan to employees, every employer should consider the benefits of offering one. Employees enjoy the benefit of deferring taxable income and saving for retirement. But employers also enjoy some tax-related benefits, such as deductions for plan contributions and credits for starting a retirement plan – as well as non-tax benefits, such as recruiting and keeping employees, and remaining competitive with other employers.
Everything on the menu has a price. This article will examine the factors that small business employers and their tax advisors should consider when deciding whether to offer a retirement plan, and how that plan will factor into the business's future.
The changing menu of retirement for employees and businesses
The golden age of generous pension plans has long passed. Now, most employees must take retirement planning into their own hands. Higher medical costs, rising longevity, and the uncertain long-term viability of Social Security all increase the risk that many people who retire may outlive their savings, if they have saved at all.
Employers can help their employees save for retirement by offering retirement plans that promote participation, with features such as automatic enrollment and matching contributions.
It may be challenging, however, for smaller employers to choose among qualified plans. Qualified plans are subject to a host of rules and requirements, including minimum funding and contribution limits, minimum vesting schedules, deduction limits, and top-heavy restrictions. Business owners (including self-employed owners) should seek additional professional and tax guidance on selecting the right retirement plan for their business.
Three types of plans
Employers commonly offer retirement plans in the form of an individual retirement account (IRA), a defined contribution plan, or a defined benefit plan. The menu gets complicated quickly, though, because each category contains several flavors of plans with varying rules. Here's a broad look at these common types of plans.
IRA-based plans
Technically, IRAs are not qualified retirement plans, but they can allow employers to offer an inexpensive retirement vehicle with low administrative costs. Two IRA-based plans that are easy and inexpensive to set up and maintain are the Simplified Employee Pension (SEP) plan and the aptly named SIMPLE IRA.
SEP plans
With a SEP plan, the employer establishes a SEP-IRA at a financial institution for each eligible employee. The employer funds the IRA annually, and the employee vests immediately. Employers are not required to make contributions to the plan, which can help with cash flow during business downturns. However, if the employer makes contributions, the employer must contribute the same percentage of pay for each eligible employee. There is an annual limit on the percentage employers can contribute.
For a self-employed person contributing to his or her own SEP-IRA, the percentage limit is based on the net earnings from self-employment, which is also referred to as a self-employed individual's "compensation." Self-employed individuals must reduce compensation eligible for the contribution by the amount of the contribution.
Simple IRA Plans
Unlike the SEP plan, which has no limit on the number of employees who can participate, the Savings Incentive Match Plan for Employees (SIMPLE) IRA has a limit of 100 employees. Employers are required to fund the SIMPLE IRA, and employees can also fund it. One of the most salient differences between the SEP-IRA and SIMPLE IRA is the SIMPLE IRA's "match" feature. This means that employers can match employee contributions on up to 3 percent of compensation. (Employers can reduce the contribution match to 1 percent in no more than two of the previous five years or contribute 2 percent of each employee's compensation up to $5,000 with no contribution by the employee.)
Because of the 100-employee limit, a business with 80 to 90 employees may want to avoid offering a SIMPLE IRA if the business anticipates growth.
One unique characteristic of the SIMPLE IRA is the two-year waiting period, which starts on the first day the employer contributes to the employee's plan. If the employee takes nonqualified distributions during the first two years, the distributions are taxable to the employee and subject to a 25 percent penalty. This is far more punishing than the 10 percent penalty assessed for early distributions from IRAs and qualified plans. In addition, during the two-year waiting period, the employee cannot roll over funds from a SIMPLE IRA into a traditional IRA to take advantage of the lower 10 percent penalty for early distributions.
Defined contribution plans
The characteristics of defined contribution plans can vary, but generally, each participating employee owns an account funded by the employee, the employer, or both, depending on the terms of the plan. Examples include:
Profit-sharing plans
Money purchase pension plans
Any of the various types of 401(k) plans (traditional, Roth, or safe-harbor plans)
Defined contribution plans offer several tax benefits to employers and employees. Employer contributions to the plan are deductible when made, up to limits per IRC §404. Employees are taxed only when they take distributions from the plan.
Employers can tailor the design of a defined contribution plan to their needs, as long as the plan meets all of the requirements to be a qualified plan. For a plan to be qualified, the IRS requires several tests, one of which is designed to prevent "top heavy" plan design that would otherwise allow highly compensated employees a disproportionate level of benefits through the employer-sponsored 401(k).
Safe-harbor 401(k) plans
Because these plan-discrimination tests can be expensive for businesses to administer, small employers may offer a safe harbor 401(k) plan, which automatically satisfies the tests. However, the safe-harbor 401(k) plan requires that the employer match employees' contributions and that employees vest immediately. Safe harbor 401(k)s are often attractive to small-business owners because these plans not only avoid expensive plan-discrimination testing, but they also allow owners to defer as much compensation as possible.
Solo 401(k) plans
If a small-business owner is a sole proprietor or sole shareholder, he or she can set up a "solo 401(k)" plan. As with the safe harbor 401(k), a solo 401(k) plan automatically satisfies plan-discrimination tests, because no other employees are permitted under this plan (other than the owner's spouse). Maximum contribution rules apply.
Defined benefit plans
Defined benefit plans, such as pension plans and certain annuities, are qualified plans in which a participant's benefits are determined by a formula. Actuarial calculations determine how much funding the employer must contribute to ensure a "defined benefit" will be paid to the participant when he or she retires.
Because defined benefit plans are employer-funded and expensive to maintain and operate, they are not among the top choices of small employers. However, a defined benefit plan could be attractive to a small-business owner who is near retirement and wants to quickly fund his or her plan at a level that far exceeds the maximum contribution allowed under a defined contribution plan. Defined benefit plans are not limited to a percentage of compensation or the overall limit per employee, as discussed above, but there is a limit of $225,000 (for 2019) for the annual benefit provided by the plan.
So, what's the best choice on the menu?
The answer is easy but may not be satisfying: It depends. With the multitude of choices, from out-of-the-box model plans to highly customized defined contribution and defined benefit plans, the answer depends on the employer's goals, financial health, and desire to help his or her employees save for their retirement.