Partnerships, Part II: How the TCJA changed the net operating loss deduction
The 2017 Tax Cuts and Jobs Act made several changes to the net operating loss deduction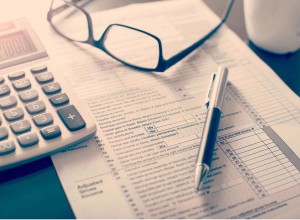 Related resources for H&R Block tax professionals:
Click to log in to the Tax Research Center
_____________________________________________________________________________
Author's note: Part 1 of this series explained how partners determine their ownership interest in the partnership, including whether they have carried interest. In Part 2 of this series, we'll discuss the net operating loss and how it has changed under the Tax Cuts and Jobs Act (TCJA).
Partnerships are pass-through entities for tax purposes, meaning all gains, losses or deductions flow to individual partners, and the partnership entity doesn't pay income tax. Once each partner's interest in the partnership is set (see Part 1 of this series), the partners must determine whether they have a net operating loss from the partnership's operations.
The net operating loss (NOL) deduction has been around since 1918, but over the years, the deduction has morphed into an important item for individual partners. An NOL is basically the excess of the individual partner's share of partnership net losses over their modified taxable income.
To calculate the NOL and use the deduction, individual partners must qualify for the deduction under IRC §172. Taxpayers should use Form 1045 Schedule A  to claim the NOL deduction.
The NOL deduction has changed since the 2017 Tax Cuts and Jobs Act (TCJA). Here's an overview of three key changes under the TCJA.
The deduction amount is limited
Before tax reform: Deduction up to modified taxable income
Prior to the TCJA, a partner could deduct an NOL up to the amount of his or her modified taxable income. The partner could carry back an NOL two years and carry forward any remaining deduction for 20 years or until any excess was depleted.
Partners could waive the two-year carryback period and carry the deduction forward for 20 years. Finally, the excess business loss rules (that will be explained below) were limited in scope, and only applied to farmers.
Example: John, a single taxpayer, is a partner in JJ Partnership. In 2016, he had a $300,000 NOL. John waives the two-year carryback, so the 2016 NOL was carried forward to 2017. In 2017, John had $100,000 of income from the partnership. John will deduct $100,000 of the NOL, making his income $0 for 2017, which means that the remaining $200,000 will be carried forward to 2018. The amount carried forward arose 2016, so it will be subject to the pre-TCJA rules.
Now: Income limitation on NOL deduction
The first change under the TCJA imposes an income limitation on the NOL deduction for noncorporate taxpayers (i.e., individuals, estates and trusts). NOL deductions for noncorporate taxpayers are limited to 80% of their taxable income for a single tax year, without regard to the NOL deduction. This change applies only to losses that arise in tax years ending after Dec. 31, 2017.
Example: Assume the same facts about John from the example above, except that his $300,000 NOL arose in 2018 and is carried forward to 2019 when he had $100,000 of taxable income. The new income limitation means that John could only deduct up to $80,000 of his NOL carryforward for 2019, without considering any other rules, because that is 80% of his taxable income of $100,000 (determined prior to application of the NOL carryover). Unlike the example above, John won't be able to reduce his taxable income to $0 using only the NOL deduction. Keeping all this in mind, John must now determine the new rules for carrying the remaining NOL to other tax years.
Partners can carry losses forward indefinitely
Under the TCJA, partners can't carry back NOLs to the prior two tax years as they did in the past (with certain exceptions for farming losses). Also, there's no longer a 20-year limitation on carryforwards of NOLs, so partners can carry them forward indefinitely or until they are fully utilized. These changes apply for NOLs arising in tax years ending after Dec. 31,2017.
Example: John won't be able to carry back the $300,000 from tax year 2018 in the example above. John will be able to carry this amount forward indefinitely, deducting 80% of his taxable income until the excess is exhausted. So far, we have assumed that John doesn't have any nonbusiness income, which eliminates the need to worry about the final change to the NOL rules.
Excess business loss deductions are limited for noncorporate taxpayers
Under the revised IRC §461(l), the TCJA creates a limit on the amount of business losses a partner can take for any given year (for tax years between Dec. 31, 2017 and Jan. 1, 2026).
Excess business losses are defined as:
Partner's share of aggregate business deductions for the tax year
-  Partner's share of aggregate business gross income or gain for the tax year
-  $250,000 ($500,000 for joint filers)
   Excess business losses
The disallowed amount will be treated like an NOL and carried forward indefinitely. It's important to note that this new provision will be applied after the passive activity loss rules from IRC §469 have been applied.
Example: To illustrate this complex provision, assume for 2018 that:
John had $200,000 of nonbusiness income.
The Partnership has a net loss of $600,000, $300,000 of which is allocated to John.
Passive activity loss rules don't apply.
Here's how John will proceed to determine whether he will have excess business losses:
He will subtract $250,000 (adjusted for inflation) from his share of the partnership net loss ($300,000), which equals $50,000. This means that John can't deduct the $50,000 excess business loss for tax year 2018.
Next, John will determine this limitation's effect on his taxable income. John has a $100,000 NOL of which $50,000 is an excess business loss. He can deduct $50,000 of the NOL, because it is less than 80% of his taxable nonbusiness income of $160,000. His taxable income is reduced to $110,000, and the $50,000 that is disallowed will be carried forward indefinitely as an excess NOL.
In Part 3 of this series, we'll explain partnership tax audits and how these rules have drastically changed in recent years.