Six questions and answers for new and growing businesses: Common business owner mistakes when hiring employees for the first time
Hiring workers will inevitably make a small business' tax filings more complex in many ways. Careful planning can help prevent later headaches.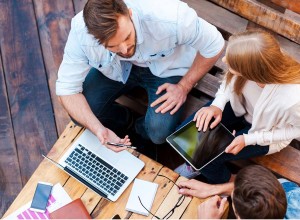 As the old adage goes, with more financial stability comes more unknown and potentially problematic issues. In other words, "more money, more problems." This truism certainly applies to small business owners, who often find they cannot keep up with the extra work that accompanies growth.
At a certain point, it will become necessary to bring on additional help. This article addresses some of the common issues a business owner faces when hiring employees that they might not anticipate. With careful foresight and planning, they may be able to seamlessly expand their business and avoid typical pitfalls.
Here are some of the questions business owners should ask themselves when faced with the decision to bring on a staff.
Can I afford to add payroll? What about providing benefits to newly hired employees?
Adding more workers for a business will include extra costs. The main expense will be the wages paid to the new employee, but there are also other costs to consider. Costs can include federal and state compliance requirements associated with having a larger workforce, such as paying payroll taxes and withholding for income taxes, as discussed below. Business owners must take steps to safeguard personal information of employees from data breaches and unauthorized use of their information. Owners may also want to offer a prospective hire benefits in addition to their salary, such as health insurance benefits or 401(k) plan.
There are other incentives a business owner can offer, too, such as childcare reimbursements, tax-preferred health and education vehicles, and other fringe benefits as appropriate (such as a company car, third party discount deals, gym and other club memberships, among others). Any additional programs offered to employees will come with their own unique tax reporting requirements.
On the positive side, these additional expenses are nearly all deductible on the business' tax return, which helps defray some of the additional costs. Business owners may also qualify for certain credits for the employee. For example, the Families First Coronavirus Response Act (FFCRA) provides a tax credit to employers who offer paid medical leave.
Does my business need the extra help? And do I need it all the time?
Of course, being able to afford a new hire does not automatically mean that it's the right choice for the business. Every entrepreneur must consider their own facts and circumstances in any discussion of expanding the workforce.
Additionally, the business must decide whether it makes sense to make a full-time hire or only hire part-time staff. If the business goes through specific busy periods, it may also make sense to only have a seasonal employee or two as opposed to year-round help.
Keep in mind that if the business has two part-time staff members working 20 hours a week as opposed to a full-time staffer working 40 hours, some of the administrative responsibilities (like filing employment tax forms and maintaining personnel information) will be doubled while the work performed is the same. In some states, there are also limits on how many consecutive hours an employee can work, and certain types of work may require overtime pay. The business owner should have a specific schedule in mind for anyone they want to hire as an employee. Overtime laws vary from state to state.
What work should I delegate? What will the worker need to perform their job?
In addition to knowing the hours they'll work, it's also necessary to determine potential worker responsibilities. When interviewing a potential employee, it's helpful to come up with a job description. To do that, the business owner needs to understand what role the new worker will fill.
From a tax and financial planning perspective, understanding the new position will also enable the business to predetermine what tools it will need to provide to that worker to perform the job. For instance, if the job will require business-related travel, the employee may need a company credit card or expense account to track business expenses and avoid complicated and delayed reimbursement. Since the 2017 Tax Cuts and Jobs Act removed the deduction for unreimbursed employee business expenses, providing an accountable expense reimbursement plan to employees is a good way for them to avoid costly out-of-pocket expenses and entice the best candidates to the new role.
Is this work for an employee or an independent contractor?
There's enough nuance between employees and independent contractors to fill a whole article by itself. We've got you covered!
Any growing business should know these rules and the local requirements for independent contractor status to avoid potential worker classification issues. As a general rule, if the owner plans on controlling when the new hire works and the type of work they will do, they should treat them as an employee and issue a W-2 to them to report wages paid at the end of the year. On the other hand, if the business' new help has a lot of leeway in setting their own schedule, or if they're performing similar work for many different companies, then they may be an independent contractor. They are subject to different income tax withholding rules, and you'll likely need to issue a different type of reporting form (a 1099-NEC, which is a new form for this year) to report their compensation if they make more than $600 during the year.
What additional financial and oversight responsibilities will I have if I hire new employees?
When a small business owner brings on staff, they will also bring on more paperwork. The business must collect personal information (name, address, social security number/EIN, among other items) from each new hire. If it plans to provide a direct deposit of their pay, it'll need bank account information as well. If the business has a retirement plan already set up, it may need to alter that plan to bring on new participants and avoid discriminatory contributions, or it may choose to set up an entirely new plan. Small businesses have numerous retirement plan options that they can choose to extend to new hires.
Self-employed owners are often accustomed to completing their own employment tax returns. Similar quarterly employment tax filing responsibilities (both federal and state) will also apply for new workers. At the state level, these quarterly returns are typically filed online with the Secretary of State's office. If the business operates in multiple states or municipalities, it may need to file several different forms with different state/local offices.
What if I know I need to hire more staff, but I'm not comfortable with the added paperwork and compliance?
If these additional responsibilities seem overwhelming to a small business owner, they should not worry! Block Advisors small business certified tax professionals are available year-round to step in and take on many of these additional burdens of a growing business. After all, entrepreneurs likely started their business to serve customers, not deal with tax and payroll issues.
Small business certified tax experts can help year-round with small business staffing tax issues, as well as many other tax and financial issues a small business owner may encounter as their business thrives. We will also continue to post more helpful small business content in the coming months, so stay tuned!