Back to basics: What small employers need to know when withholding taxes for an employee
Find out more about employer payroll taxes with a helpful checklist from The Tax Institute.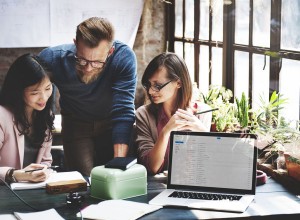 The Small Business Association reported that in 2018 nearly 60 million people in the U.S. were employees of small businesses. It comes as no surprise that hiring employees and correctly withholding income taxes, Social Security, Medicare, and unemployment taxes from each of their paychecks can be complicated. Small employers, who may not have a payroll department available to them, must diligently follow the rules – as well as their special exceptions and treatment – for employee withholding, reporting, and depositing employee withholdings, among other obligations. For more information on special employer payroll tax rules due to coronavirus, see "Coronavirus COVID-19 tax relief resources"
Classify workers as employees or independent contractors
Before withholding and paying employer payroll taxes, employers must identify who qualifies as an employee. Classifying employees for tax purposes can be confusing and the stakes are high. Employers generally must withhold and deposit federal income taxes, Social Security and Medicare taxes (FICA), and unemployment tax (FUTA) on wages paid to an employee. Employers generally don't have to withhold or deposit any federal taxes on amounts paid to independent contractors. Employers must also issue Form W-2 reporting their annual wages and employer payroll taxes withheld.
To determine whether an individual is an employee or independent contractor, the IRS has published the common-law rules for making this determination. The facts of each employment situation are different and must be applied to the factors listed in Pub. 15-A, Employer's Supplemental Tax Guide, pages 7 – 11. Special rules apply to ministers and certain employees of exempt organizations.
Special rules apply to businesses owned by spouses and family employees. See Pub. 15, (Circular E), Employer's Tax Guide, for more information.
If a business is selected for an employment tax examination to determine whether it correctly treated workers as independent contractor, the business may qualify for Section 530 relief. For more information, see Pub. 1976, Do You Qualify for Relief under Section 530?
Special employer payroll tax withholding rules for international workers
Employers must withhold 30 percent of compensation paid to nonresident alien workers unless that pay is specifically exempted from employer withholding or subject to graduated withholding (as with certain agricultural workers). Resident alien and undocumented individuals are subject to the same withholding that applies to U.S. citizens who receive the same kind of income. Wages paid to nonresident aliens are reported on Form W-2 and withheld taxes are reported by the employer on Form 941.
Special rules apply to nonresident aliens when completing Form W-4, see Notice 1392, Supplemental Form W-4 Instructions for Nonresident Aliens for certain exceptions to withholding on nonresident alien pay for dependent services. Also, see Pub. 519, U.S. Tax Guide for Aliens, for more information.
If a nonresident alien is exempt from withholding based on a tax treaty, the nonresident alien must file Form 8233 with their employer. The employer must then review the form, sign to accept, and forward it to the IRS within five days of acceptance. If the employee submits Form 8233 claiming exemption under a tax treaty, the wages are reported on Form 1042-S instead of in box 1 of Form W-2. Nonresident aliens are subject to employer FICA taxes on their wages unless the nonresident alien is an exempt student, teacher, researcher, trainee, or other nonresident alien with an F-1, J-1, M-1, or Q visa.
The employer must pay employer FUTA tax on nonresident alien wages unless they are an exempt student, teacher, researcher, trainee, or other nonresident alien.
More information on these rules can be found in Pub. 515, Withholding of Tax on Nonresident Aliens and Foreign Entities pages 35 – 38.
Treatment of fringe benefits and supplemental income
Fringe benefits are a form of pay for services performed. For example, an employer providing a business vehicle to an employee to commute to and from work is a fringe benefit. The value of the benefit is taxable and included in the recipient's pay unless specifically excluded. See Table 2-1 in Pub. 15-B, Employer's Tax Guide to Fringe Benefits, for various types of fringe benefits and how to treat them for employment tax purposes.
Supplemental income are wage payments made to an employee that aren't regular wages, such as bonuses, commissions, overtime pay, severance pay, awards, prizes, and other payments that are taxable fringe benefits. Special rules apply to supplemental income withholding depending on whether the wages are combined with regular wages or identified separately from regular wages. A flat 22 percent can be applied to supplemental wages paid which are separately identified and when the employer withholds income tax from the employee's regular wages. See Chapter 7 of Pub. 15, (Circular E), Employer's Tax Guide, for more rules and examples of employer withholding taxes on supplemental wages.  
Employers who offer retirement account benefits such as matching contributions to IRA and 401(k) accounts will need to report contributions on the employee's Form W-2. Employers who provide  employer-sponsored health plans to their employees are also required to report the value of these payments on Form W-2.
The Tax Cuts and Jobs Act (TCJA) of 2017 changed employee withholding on Form W-4
The TCJA made sweeping changes to the individual tax brackets and suspended the personal exemption for tax years 2018 through 2025. The IRS issued a new Form W-4 in February 2018 with new instructions to account for these changes.
Under the new instructions for Form W-4, employers were required to begin using the updated employee withholding amounts no later than February 22, 2018. If an employer failed to use the proper withholding during 2018, they must use the correct form from the 94x series that corresponds to the incorrect withholding using the IRS procedures described in Correcting Employment Taxes.
The Form W-4 for use in 2019 is available now.
Checklist of employer responsibilities and forms to file, calendar for employee withholding and depositing income, employer FICA, and employer FUTA taxes
New Employees
Each payday
Withhold federal income tax based on employee's Form W-4
Withhold employee's share of Social Security and Medicare taxes
Deposit withheld income tax, withheld and employer Social Security taxes, and withheld and employer Medicare taxes

Note: The due date of this deposit depends on the employer's deposit schedule (monthly or semiweekly)
Quarterly (By April 30, July 31, October 31, and January 31)
In addition to the above deadlines, these are required annually:
By January 31st
By February 15th
By February 28th
By April 1st
Before December 1st
Request that employees submit an updated Form W-4, if they need to change their employee withholding for the next year
More information from the H&R Block Tax Information Center:
This article was originally published on December 12, 2018.