Choice of entity: Qualified business income deduction (QBID)
How the qualified business income deduction (QBID) impacts which entity taxpayers choose including information for corporations, partnerships, and sole proprietors.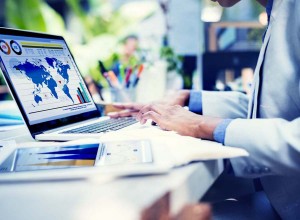 The Tax Cuts and Jobs Act (TCJA) created a 20% deduction for certain qualified business income (QBI). The rules are extensive and can be confusing. For businesses in the process of choosing their entity type, the QBI deduction could impact which type of entity they select. The TCJA dropped the corporate tax rate from 35% to 21% while also creating the qualified business income deduction to provide a comparable benefit to certain individuals and pass-through entities. For some small businesses, the QBID could be more beneficial to the owners than the lower corporate tax rate. For that reason, the QBI deduction should be a choice of entity consideration in addition to the usual entity selection factors.
For more information on choice of entity considerations other than QBI, see the Insights articles, "Choice of entity: Nontax considerations for business owners" and "Choice of entity: Tax considerations for business owners"
Which entities does the QBID benefit?
Qualified business income (QBI), is the starting point for calculating QBID, and generally includes income from active sole proprietors and independent contractors who file Schedule C, partnerships, S corporations, and farms filing Schedule F.
Excluded from QBI are incomes from C corporations, employee wages, guaranteed payments and income that is not effectively connected with a U.S. trade or business.
What are the limitations on QBID?
There are two main limitations that apply to QBID: the wage and unadjusted basis immediately after acquisition (UBIA) limitation, and the specified service business limitation. Limitations are based on the taxpayer's taxable income:
Under $160,700 ($321,400 MFJ)
In this range, there is no limitation. The deduction equals the lesser of 20% of QBI or 20% of the taxpayer's taxable income over net capital gain.
Between $160,700 ($321,400 MFJ) and $210,700 ($421,400 MFJ)
The qualified wage and UBIA limitation is phased in for all businesses.
Over $210,700 ($421,400 MFJ)
The full wage and UBIA limitation applies to QBID for non-specified service trades or businesses. QBID is fully eliminated for specialized service trade or businesses (SSTBs).
An SSTB is any trade or business involving the performance of services in one or more of the following fields:
Health
Law
Accounting
Actuarial science
Performing arts
Consulting
Athletics
Financial services
Brokerage services
Investing and investment management
Trading
Dealing in securities
Any trade or business where the principal asset of such trade or business is the reputation or skill of one or more of its employees or owners.
Taxpayers whose taxable income exceeds $160,700 ($321,400 MFJ): If the business does not pay a large amount of W-2 wages or own a significant amount of tangible property, the phaseout limitations will reduce the amount of the deduction.
Taxpayers whose taxable income exceeds $210,700 ($421,400 MFJ): If the business is an SSTB, and the taxpayer exceeds the upper threshold amount, then QBID does not impact choice of entity because the QBI from an SSTB will be disallowed.
How to get the most out of the QBI deduction
Businesses should explore the possible entity types to get the most out of QBID.
QBID not available for C corporation income
There are numerous benefits to setting a business up as a C corporation, compared to sole proprietorships, partnerships, and S corporations. These include improved ability to seek investments, more simplified accounting, no limitation on number and type of shareholders, and settled law to resolve disputes.
Most large entities and publicly traded companies use the C corporation structure for one of these reasons. However, C corporations are not eligible for QBID, and the income is taxed at both the corporate level, and shareholder level.
To illustrate, assume that Jane is the sole owner of a business that is currently organized as a sole proprietorship. She is considering converting the business to a C corporation, but she is wondering how the QBID plays into the decision. Since the QBID is not available if she converts to C corporation status, Jane will need to compare the tax rate on the business's income as a sole proprietorship taking the QBID and the lower C corporation tax rate. When operating as a sole proprietorship the maximum marginal rate on the business income would 29.6%, which is calculated by taking the highest individual rate of 37% less the 20% QBID. The entity itself does not pay tax because the income flows directly to Jane's return unlike a C corporation. With C corporation status the maximum marginal rate would be 44.8% which is calculated by taking the 21% corporate rate plus the highest dividend rate of 20% plus the 3.8% tax on net investment income.
Note: Under the C corporation status, the business's income is first taxed at the entity level, and then again when it is paid out as a dividend to Jane.
So, purely from a tax rate perspective, with no other considerations taken into account, it may be more beneficial for Jane to keep the business in sole proprietorship status based on the QBID analysis.
Additional choice of entity and QBI considerations
Guaranteed payments are not included in QBI and guaranteed payments for the use of capital are not considered W-2 wages. Form W-2 wages are issued to common law employees, whereas guaranteed payments for the use of capital imply a debtor creditor relationship. However, the partnership's deduction for the guaranteed payment will reduce QBI.
Passive activity losses or PALs do not reduce QBI when they are disallowed. PALs suspended in a prior year are considered losses from the trade or business in the year they are deductible. Prop Reg § 1.199A-3(b)(1)(iv). This reduces the likelihood of a negative QBI. Section 751 gain is included in QBI, even though it relates to a sale of the partnership interest and not business income itself.
S Corporations are required to pay their shareholder-employees a reasonable salary. While this is not included as qualified business income to the recipient, it adds to W-2 wages attributable to the business.
Rental real estate is often taxed through LLCs. QBID is excellent for rental real estate businesses because it is not an SSTB and it retains a large UBIA to increase the deductible amount.
Net operating losses generally do not reduce QBI since they are not treated as a part of a trade or business.
QBI deduction is one of many factors for choice of entity
While each entity has its own unique tax implications, QBID and taxes are only one of numerous facets in deciding choice of entity for a business. Owners and sole proprietors should consult with an attorney to best analyze your particular situation and choose an entity type that will bring the best outcome.
Editor's note: Thank you to Carl Breedlove for his contributions to this article.