TAX in the News
The Tax Institute proudly presents TAX in the News, your source for tax law updates, court cases, and news for tax practitioners.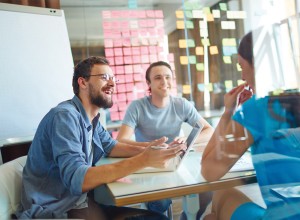 TITN is published several times per month with each issue containing the latest updates, a Question of the Week, and articles with in-depth analyses from our experts.
You can find our newsletter posted below, or subscribe to receive it directly to your email. If you don't already receive TITN via email, and would like to subscribe, please click here.
1/9/2019: IRS announces tax season to begin January 28, 2019; Tax professionals can access Quick Reference Charts (QRCs) for state-IRC conformity post-TCJA, see this edition of TITN for a list of QRCs and how to access them.
1/2/2019: Special edition: Question of the Week for October through December 2018.
12/26/2018: New "unmasked" IRS transcript available for tax professionals; 2019 Form W-4 now available; IRS guidance on new excess business loss and NOL rules.
12/19/2018: Northern District of Texas rules ACA unconstitutional, no changes at this time; Standard mileage rate increases for 2019; How to calculate the QBI deduction taxable income limitation.
12/12/2018: ACA exemption and penalty roundup; Interest rate increased to 6 percent in 1st Quarter 2019; Form 1095 deadline March 4, 2019; Prop regs for new business interest expense limitation--small businesses exempt from limitation.
12/5/2018: Proposed HRA expansion would allow more employers to offer HRAs; Proposed regulations clarify increased lifetime gift tax exclusion.
11/28/2018: Interim guidance on 2019 withholding; Proposed regulations modify 401(k) hardship rules.
11/21/2018: Inflation adjustments special edition.
11/14/2018: Preparer due diligence regulations and head of household filing status; Disaster relief for taxpayers affected by the California wildfires.
11/7/2018: Disaster relief Northern Mariana Islands for Super Typhoon Yutu and for parts of Alabama impacted by Hurricane Michael; QBI series, Part 8: Review and Wrap-Up.
10/24/2018: IRS clarification on ACA provision and the TCJA $0 exemption amount; Disaster relief for Wisconsin severe weather; List extended for drought counties for special extension purposes; QBI series, Part 7.
10/17/2018: Tax reform webinars; Disaster relief for Hurricane Michael; IRS guidance on deductibility of business meals with entertainment; QBI series, Part 6.
10/10/2018: Bonus depreciation opt-out for 2017; New family leave business credit guidance; Disaster relief for Typhoon Mangkhut; Per diem update for 2018-2019; QBI series, Part 5.
10/3/2018: Special edition: Question of the Week for July through September 2018.
9/26/2018: New Form W-4 delayed until 2020; IRS: 2017 Moving expenses paid in 2018 are deductible; QBI, Part 4.
9/19/2018:   Hurricane Florence disaster relief; CMS guidance on hardship exemptions from ACA penalties; Interest rate for fourth quarter 2018; QBI series, Part 3.