The ABCs of ACA, Part 2: Forms 1095-B and -C will help taxpayers spell out their insurance coverage
Part 2 of this series explains two forms that are entering onto the scene for the first time in the 2016 tax-filing season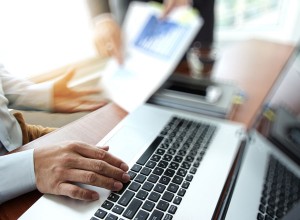 Taxpayers will notice some new tax forms in their mailboxes for their 2015 returns: namely, the Form 1095.
Various versions of the Form 1095 help taxpayers prove that they had health insurance coverage for 2015, which is a key requirement of the Patient Protection and Affordable Care Act (ACA). Taxpayers who don't get coverage will need to pay a penalty unless they have an exemption from the coverage requirement.
There are three versions of the form: A, B, and C. The version of the form taxpayers will receive depends on what kind of health insurance coverage they had during the year. Some taxpayers will even receive multiple types of Form 1095, if:
They had more than one type of health insurance plan during the year.
Different members of the household had different types of plans.
These A's, B's, and C's can easily start to seem like alphabet soup. Here's an overview of the second two Forms 1095 and how taxpayers should use them on their tax return. Part 1 of this series examines the Form 1095-A, which reports health insurance marketplace coverage
Form 1095-B: Health Coverage
This is a catch-all form for any type of health coverage that isn't reported on a Form 1095-A or -C. Many types of entities will issue Form 1095-B, including:
Insurance carriers
Self-insured small employers
Government health plans, such as Medicare, Medicaid, CHIP, TRICARE, VA, etc.
The 1095-B reports plan information
The Form 1095-B will outline plan details such as:
Whether the plan was employer-provided or another type of plan
The start and end dates of the coverage
The months each individual was covered
Names, SSNs, and dates of birth (if the SSN is not available) for each covered individual
Taxpayers generally don't need Form 1095-B to file a tax return
Unlike the Form 1095-A, there's no information on the Form 1095-B that taxpayers would need to directly enter on their tax return. The form is meant to inform taxpayers about their coverage status for the year. The information on Form 1095-B allows taxpayers (and the IRS) to determine whether the taxpayers owe a penalty if no exemption is available.
Taxpayers who receive a Form 1095-B should take different actions depending on their situation:
Individuals who had coverage all year for every member of their household will check the coverage box directly on Form 1040. This group makes up the majority of taxpayers.
Individuals who didn't have coverage all year for every member of the household will use a worksheet to calculate the penalty, which they would then report directly on Form 1040. They should also investigate whether they are eligible for one or more penalty exemptions that they could claim on Form 8965 to alleviate some or all of the penalty.
Form 1095-B must be mailed to the taxpayer by March 31, with transmission to the IRS by June 30
For the 2015 filing year, Form 1095-B issuers have until March 31 to mail the form to taxpayers. Normally, these forms will follow the rules for Forms W-2, which are due to be mailed to taxpayers by Jan. 31, with electronic transmission to the IRS by March 31.  However, because tax year 2015 is the first year that Forms 1095-B are required, the IRS is allowing extra time for form issuers to get their systems in order.
Form 1095-C: Employer-Provided Health Insurance Offer and Coverage
Applicable large employers (ALE) will issue Form 1095-C. ALEs are employers large enough that they must comply with the ACA's employer mandate provisions. These provisions essentially require large employers to offer ACA-compliant health coverage to their full-time employees or pay a penalty for failing to do so.
As the ACA was originally written, ALEs were employers with 50 or more full-time equivalent employees (FTE). For tax year 2015, the Obama administration put in place temporary relief provisions that delayed the requirement for employers with fewer than 100 FTEs to provide insurance. But employers with 50 FTEs still have to issue Form 1095-C for 2015.
Form 1095-C reports details about the plan, covered individuals, and coverage offers
On the Form 1095-C, plan details appear in the same way as the Form 1095-B. But Form 1095-C is different, because it also includes offers of coverage that the employer made to the employee. Because of this detail on the form, individuals will receive a Form 1095-C if they were offered but didn't accept the employer coverage.
Coverage offers are important for two reasons:
The IRS will charge penalties on employers who don't comply with the employer mandate to offer ACA-compliant coverage.
Being offered employer coverage often means an individual (and, in many cases, the other members of his or her household) won't be eligible for the PTC.
The employer mandate requires that large employers offer coverage to employees and their dependents that is affordable and provides minimum value (both specifically defined under ACA rules).  If a plan doesn't meet either of those requirements, the employee and potentially his or her dependents would be eligible for the PTC.
The premium amount reported on the Form 1095-C will be necessary for uninsured individuals looking to claim an affordability exemption.
Taxpayers may need the Form 1095-C to file a tax return
Taxpayers who are sure of the coverage status of everyone in their household won't need Form 1095-C to file.
But, when the taxpayer and/or a member of their household had overlapping employer-provided and marketplace coverage (reported on a Form 1095-C and a 1095-A), and APTC was paid, the taxpayer should use the Form 1095-C to file the return. This is because information on plan affordability and whether the plan provided minimum value on Form 1095-C will determine whether the taxpayer must repay some or all of the APTC.
There are penalty exemptions relating to employer-provided coverage
Under ACA rules, the affordability of employer plans is based on "self-only" premiums for the employee. It doesn't take into account premiums for additional family members, which, in most cases will substantially increase the cost of coverage for that household.
When taxpayers can't afford the premiums for employer-provided coverage, and that causes lapses in coverage for some or all household members, penalty exemptions are available:
Code A exemption. This exemption applies when the cost of coverage is more than 8.05 percent of the taxpayer's household income for 2015. When determining whether this exemption applies, taxpayers can use the lowest cost employer premiums for self-only and family coverage, as well as premiums for marketplace plans, depending on the coverage options available to household members.
Code G exemption. This exemption applies when the total cost of self-only coverage offered through employers for two or more household members is more than 8.05 percent of household income for 2015.
Form 1095-C must be mailed to taxpayers by March 31, with transmission to the IRS by June 30
For the 2015 tax year, Form 1095-C issuers are also allowed extra time to issue these documents. In future years, the forms will be due to the employee by Jan. 31, with electronic transmission to the IRS by March 31.
Potential delays for Forms 1095-B and -C
Because 2015 is the first year that Forms 1095-B and -C will be issued, there may be delays and inaccuracies on these forms. In most cases, taxpayers will not need these forms to complete their tax returns.
Taxpayers could be confused about these forms because the forms are new and could come after taxpayers have filed their returns for the year. Taxpayers who haven't received Form 1095-B or -C by Feb. 1, 2016, should make a good-faith effort to accurately report health coverage on their returns when they file.
When these taxpayers later receive the form after filing, they don't have to amend their returns if there is a discrepancy between the return and the Form 1095-B or -C. Even though no amendment is needed, taxpayers should review the Form 1095-B or -C for accuracy, report any inaccuracies to the issuer for correction, and then store the form with all other tax-filing documents.
Learning the ABCs
Whether taxpayers are receiving one or more types of Form 1095, taxpayers and their tax professionals should take the time to learn about the purpose of the forms and whether they are necessary to file a return.
The first part of this series explains the details on Forms 1095-A, which reports marketplace health insurance information and is necessary to file a tax return.