Misconceptions abound in the realm of Native American tribal income taxation
Benefits for individual Native Americans are taxable, but some specific and fairly common exclusions can apply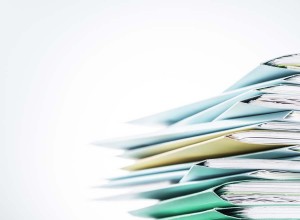 An estimated 1.9 million people in the U.S. are members of one of the 566 federally recognized Indian tribes. However, taxpayers and tax professionals are often confused about how tribal benefit payments are taxed – and whether they're taxed at all.
Completing tax returns with tribal income can be challenging without a full understanding of the rules. Here's an introduction to the general rules, common exceptions, and a starting point for taxpayers and tax professionals to determine what tribal-distribution income is taxable.
Two common misconceptions, cleared up
Native Americans have a special status with the U.S. government that began with the first treaties signed in the 1780s. This status continues today through constitutional protections administered by the Bureau of Indian Affairs (U.S. Department of Interior).
Based on this unique treatment, non-Native Americans (and even some tribal members) have come to believe some misconceptions about payments that Native Americans receive from their tribes. Here is the truth behind two common points of confusion:
First, Native Americans (whether a member of a tribe or self-ascribed) are taxed by the U.S. government
The IRS doesn't accept any argument opposing this rule. The Supreme Court settled this dispute in 1956, when the Court declared that Native Americans "…in ordinary affairs of life, not governed by treaties or remedial legislation … are subject to the payment of income taxes as are other citizens."
Second, casino revenue is not the only kind of payment tribal members can receive
While the majority of tribes operate casinos and pay revenue to their members, the majority of taxable tribal casino revenue is paid by the few most populous tribes. Most tribal members will receive many other types of grants and benefits from their tribes, including scholarships, stipends for living expenses, and even help with buying a home.
Tribal payments are taxable unless there is a specific exclusion under a statute or treaty
Generally, individual tribe members should include payments that they receive from their tribes in their gross income for all U.S. tax purposes. That means those who receive payments will owe tax on the payments, and that the amounts count toward the threshold for filing a return and the alternative minimum tax.
Common taxable tribal payments
Here are some common examples of taxable tribal payments that individual tribe members receive:
Income received from the reinvestment of payments originally from allotted trust land distributions
Income that is actually compensation for services
Distributions of business profits
Gaming revenues (Class II and Class III under the Indian Gaming Regulatory Act, or IGRA)
However, under the IGRA, payments made to an irrevocable trust have slightly different rules. The irrevocable trust rules apply to trusts that hold payments for minor tribal members. If the trust meets "safe-harbor" requirements under Rev. Proc. 2011-56, the beneficiary of the trust is not taxed on the payments to the trust until the tax year when he or she actually, or constructively, receives the income.
Importantly, young adults and children who receive a distribution from their tribal trust account might be required to file their own return and could be subject to their parent's highest tax rate under the "kiddie tax" rules.
Many tribal payments are automatically exempt from U.S. federal income tax
Some payments that individuals receive from their tribes are not included in gross income because the payments are specifically exempt from taxes under the law, statute, or treaty. Here's an overview of some common tribal-payment exclusions.
Tribal welfare benefits
Under the General Welfare Exclusion Act of 2014, tribal welfare benefits are excluded from gross income if:
The benefits program doesn't favor members of the governing body of the tribe.
The benefits are available to any member who meets the guidelines.
The benefits are not lavish and extravagant.
The benefits aren't compensation for services.
The act allows tribe members to claim a refund or credit for certain general welfare benefits reported as income in a prior year. Payments covered under the act usually include health care costs, education grants, and even down-payment assistance for purchasing a home. Programs covered under the act vary by tribe.
Earned income from a fishing rights-related activity
If a tribe member makes income through fishing rights-related activities, directly or indirectly through a qualified Indian entity, he or she won't owe federal taxes on the income. Fishing rights-related activity is any activity directly related to harvesting, processing, transporting, or selling fish (with conditions) while exercising the recognized fishing rights of the tribe.
Income directly derived from allotted trust lands
A tribal member's income "directly derived" from allotted trust lands isn't taxed if these five tests are met:
The U.S. federal government must hold the land in trust;
The land must be restricted and allotted, and held for an individual "restricted" Indian (a tribal member who has an interest in but can't hold a fee simple title to trust land);
The income must be derived directly from the land;
The statute, treaty, or other authority involved must show that Congress intended for the land allotment to protect the allottee (the individual); and
The authority must show that Congress intended that the land wouldn't be subject to taxes until it is conveyed in fee simple (or, without restrictions) to the allottee.
The following kinds of income are considered "directly derived" from allotted trust lands:
Rents
Timber sales
Agricultural leases
Grazing permits
Royalties
Proceeds from the sale of crops, natural resources on the land, and cattle
Payments made under programs administered by the Department of Agriculture's Stabilization and Conservation Service
Certain payments from tribal trust settlement proceeds
Income from tribal trust settlements or judgments generally isn't taxable if the payment results from:
For example, settlement payments received from the Cobell case are not taxable.* Additionally, if the U.S. Department of Interior buys back an individual's fractionated land interest based on the Cobell settlement, the payment isn't taxable.
However, payments made from Keepseagle settlement funds are taxable, and some recipients will also qualify to receive funds to offset the taxes they owe. Notably, this offset income is also taxable to the individual recipient.
States have their own rules
Note that the above exclusions apply only to an individual's federal income tax return. Rules for other kinds of income that Native Americans receive vary by state. Under federal law, tribal members living on reservations generally don't owe state taxes on the income they earn working on the reservation.
Bottom line: Start by determining the source of the payments
The payments listed above are not the only kinds of nontaxable distributions a tribal member could receive. There are many other kinds of tribal payments, some of which are specifically excluded from income. Examples include payments to Osage Indians from mineral interests, and certain employment stimulus grants, which are excluded under specific legislation.
It's important that tribal members and their advisors be aware of these requirements to file an accurate return. First, recipients and their tax advisors should determine the source of the payment. Then, they must determine whether a statute or treaty specifically exempts the payment from taxes. If not, the individual tribe member will likely owe taxes on the amount and could be penalized for failing to file a correct return.
*The Cobell settlement contained specific language addressing this issue. See more information on the taxation of the Keepseagle settlement funds.