Health savings accounts win the triple crown of tax benefits
Some investment experts say an HSA can help supplement retirement income, too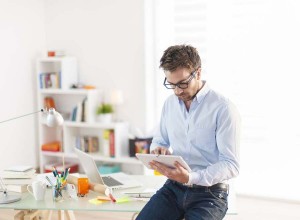 Health savings accounts (HSAs) come with triple benefits: tax-free qualified contributions, tax-free earnings, and tax-free distributions for qualified medical expenses.
But the tax benefits aren't all.
HSAs also help people save for future medical expenses – including anticipated medical expenses in retirement. And those needs could be substantial. Fidelity estimates that a couple retiring in 2017 will need $275,000 to cover health costs during retirement. Using an HSA to lower taxes may be one way to help lower overall health costs.
Here, we'll take a closer look at how each of the three major HSA tax benefits works.
1. HSA contributions can reduce taxes
Individuals must have a high-deductible health plan (HDHP) to contribute to an HSA
More and more employers and health insurance companies are offering HDHPs to bring down costs. HDHPs generally pay benefits only after the individual or family meets the high deductible. However, the plan may fully cover certain preventive benefits, such as annual check-ups, regardless of the deductible. For more information about HDHPs, see IRS Pub. 969.
For 2018, the minimum deductible for an HDHP is $1,350 (self-only coverage) and $2,700 (family coverage). The maximum deductible for an HDHP is $6,650 (self-only coverage) and $13,300 (family coverage).
In addition to HDHP coverage, the individual may not have any non-HDHP coverage except for certain permitted coverage, such as dental and vision plans.
How HSA contributions work
An HSA is a financial account separate from the HDHP. People who participate in an HDHP don't have to open or contribute to an HSA. However, an HDHP sold through the individual market may be affiliated with an HSA provider. Similarly, an employer who offers an HDHP may also sponsor an HSA plan. People with an HDHP can use the affiliated or sponsored HSA plan or open an HSA with a different financial institution.
Employees who can contribute to an HSA through an employer-sponsored account have extra incentives to do so. Because employees can make HSA contributions through a payroll-deduction arrangement set up through a cafeteria plan, their contributions avoid payroll taxes (Medicare and Social Security taxes), as well as income taxes. Some employers also seed HSAs with an upfront contribution, which isn't taxable to the employee.
People who contribute to an HSA on their own can deduct the contributions as an above-the-line deduction on Form 1040, which reduces adjusted gross income and potentially qualifies the taxpayer for other tax benefits.
Individuals who begin coverage under an HDHP before Dec. 1 can generally contribute the maximum allowable amount for the year.
In 2018, the maximum contribution is $3,450 (for self-only coverage) and $6,900 (for family coverage). People age 55 and over can contribute an additional $1,000. When individuals begin Medicare coverage (generally at age 65), they can't make HSA contributions anymore. However, they can leave their HSAs intact and use the funds for qualified expenses.
There is no use-it-or-lose-it rule for HSA contributions
Here's where retirement planning comes in. Once a taxpayer adds funds to an HSA account, he or she fully owns the funds. The money will remain in the account until the taxpayer distributes it.
Here's a comparison showing different ways an individual can save for anticipated medical expenses during retirement. The numbers in this comparison assume a single taxpayer who participated in an HDHP the entire year. The taxpayer's only income is wages of $60,000 (25% tax bracket).
*The HSA employer seed used in this chart is for illustrative purposes only and doesn't represent an amount all employers use or an average amount.
As shown in the above comparison, taxpayers who can make HSA contributions through a payroll deduction arrangement in connection with an employer-sponsored plan save the most. That's why financial advisors may recommend contributing to an HSA after taking advantage of a 401(k) with an employer match.
2. Earnings grow tax-free in an HSA
Most people place HSA contributions in deposit accounts. Some HSA accounts are restricted to savings deposit accounts, but many HSAs allow for other types of investments.
Many HSA trustees require a minimum balance (typically $1,000) in cash before account holders can invest additional HSA funds in mutual funds or other types of allowable investments. Account holders can also roll over HSA funds to a different HSA custodian that allows different or more diverse investments.
Even if a plan participant later enrolls in a non-HDHP that doesn't qualify for HSA contributions, the HSA funds remain and grow tax-free in the account. Like Roth IRAs, HSAs don't have minimum required distributions in retirement.
3. Tax-free HSA distributions pay for qualified medical expenses
HSA distributions are tax-free if account holders use them to pay for qualified medical expenses of the account beneficiary, spouse, or dependents. These include medical expenses that would qualify for an itemized deduction of medical expenses on Schedule A.
There are a few additional limitations:
Expenses incurred before establishing the HSA don't qualify.
Over-the-counter medications must be prescribed to qualify.
Health insurance premiums generally won't qualify unless the premiums are for:

Long-term care insurance
Health care continuation coverage (such as COBRA) for certain people who lost employer-provided coverage
Health care coverage while receiving unemployment compensation under federal or state law
Medicare and other health care coverage if the account beneficiary was age 65 or older (other than premiums for a Medicare supplemental policy, such as Medigap)
If the account holder uses HSA distributions for anything other than qualified medical expenses, the distribution is taxable and subject to an additional 20 percent penalty unless the taxpayer was disabled, died, or reached age 65. Taking distributions without corresponding qualified medical expenses can negate the tax benefits of contributing to an HSA and tax-free growth within the HSA.
Here's a comparison showing the tax impact of distributions from an HSA under different scenarios. The numbers in this comparison assume a single taxpayer whose only other income (besides the HSA distribution) is wages of $60,000.
Knowing the HSA rules is key to saving money on taxes
People who qualify to contribute to an HSA and have the financial bandwidth to pay for medical expenses with non-HSA funds can allow their HSA to grow until retirement. Then, they can use the tax savings associated with an HSA to pay for qualified medical expenses in retirement and lower their overall health care costs. Eligible taxpayers who use an HSA to pay for current medical expenses, expected or unexpected, also benefit.
But people who use HSA funds to pay for nonqualified expenses forego one of the triple tax benefits and may be liable for a penalty. Together, these negative consequences may outweigh the tax benefits of the original HSA contributions.
Advisors can help clients understand the contribution and distribution rules, which are key to maximizing HSA tax benefits.