Timing is everything: The date taxpayers get an SSN or ITIN now affects whether they're eligible for refundable tax credits
Learn what happens when taxpayers don't receive their tax identification numbers quickly, or when they switch to an SSN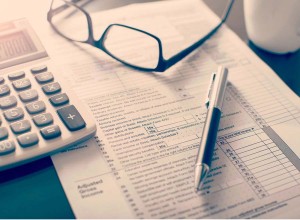 Social Security Numbers (SSNs) and taxes go way back.
In 1962, the IRS adopted the SSN as its official taxpayer identification number. There were several more legislative changes over the next few decades, and by 1996, the IRS required taxpayers to list an identification number for each dependent on their tax returns.
What identification numbers are required to claim dependent tax benefits?
Dependent exemption. Today, the IRS recognizes not only SSNs, but also individual taxpayer identification numbers (ITINs) and adoption taxpayer identification numbers (ATINs) when taxpayers use them to claim dependent exemptions. Generally, taxpayers must provide a tax identification number (TIN) – which could be an SSN, ITIN, or ATIN – for their dependents to claim the dependent exemption.
Earned Income Tax Credit (EITC). Taxpayers must include an SSN for themselves, their spouse (if married filing jointly) and their qualifying child(ren) to claim the EITC. The EITC is based on income and the number of qualifying children; in 2016, the maximum credit was more than $6,000.
Child Tax Credit (CTC). Taxpayers can claim the CTC using an SSN, ITIN or ATIN for qualifying children on the return. The CTC is worth up to $1,000 per qualifying child.
For returns filed after Dec. 18, 2015, taxpayers, their spouses and their dependents must have obtained their respective TINs by the due date of the tax return to claim the CTC, and they must have obtained SSNs by the due date of the tax return to claim the EITC.
Not everyone receives an SSN quickly
About 96 percent of children born in the U.S. receive SSNs shortly after they're born as part of the hospital birth registration process.
Immigrants admitted to the U.S. as lawful permanent residents generally apply for an SSN as part of their visa process. Shortly after they're admitted to the U.S., the Social Security Administration processes their SSN applications. While the government issues the majority of SSNs fairly quickly, delays could prevent some taxpayers from claiming the CTC or the EITC.
Delays can occur in these notable examples:
Adopted children. Children placed for adoption at birth don't receive an SSN through the hospital birth registration process and must apply through the Social Security office. Foreign-born adopted children automatically become U.S. citizens, but they also must apply for an SSN. The IRS can issue ATINs for domestic-born adopted children while an adoption is pending when adoptive parents apply on Form W-7A. Many adoptive parents wait to apply for an SSN until the adoption is finalized.
U.S. citizens born abroad. The parents of U.S. children born abroad must complete multiple steps to get an SSN abroad for their newborn child.
U.S. citizens born in the U.S. at home or in facilities that do not participate in the hospital registration process. These parents must also apply for SSNs through the Social Security office.
Children who are born and die in the same year. In this case, the government may not issue an SSN. In the past, the IRS has allowed the parents of children who were born and died in the same year to claim a dependent exemption for the child without furnishing a TIN.
Delayed SSNs impact CTC and EITC, but not the dependent exemption
Before Dec. 18, 2015, taxpayers whose SSNs were delayed could file late or amended returns after they got the SSN to claim the CTC or EITC. Now, if taxpayers receive SSNs after the due date of the return, they can't claim the credits. However, a taxpayer can still file that original or amended return to claim a dependent exemption.
Not everyone receives an ITIN quickly
Individuals who apply for an ITIN can expect to have their application processed within four to 14 weeks, depending on the time of year they submit the application. But some individuals may not be able to get an ITIN that quickly.
People who often receive delayed ITINs:
Don't have the necessary documentation to apply for an ITIN
Have their initial ITIN applications rejected. In 2014 and 2015, the IRS rejected almost a third of ITIN applications, most commonly because the IRS deemed the identification documents in the application insufficient.
Don't realize until after the filing deadline that they need to file a tax return
Don't realize until after the filing deadline that they can include their spouse or dependent on a tax return
The upcoming implementation of renewal procedures for ITIN holders could also cause delays for taxpayers who were previously issued ITINs. If taxpayers have an expired ITIN and don't renew before filing a tax return next year, they could face a refund delay and may be ineligible for the Child Tax Credit until the ITIN is renewed.
Delayed ITINs impact the CTC, but not the dependent exemption
Individuals applying for an ITIN can claim the CTC on a prospective basis if they otherwise qualify. They can't claim the CTC for prior years. However, they can still file prior-year returns to claim dependent exemptions, as applicable.
Taxpayers who had an ITIN or ATIN can't go back and claim the EITC after they get an SSN
Beginning Dec. 18, 2015, taxpayers who had an ITIN in a previous year and have now received an SSN can't file an original or amended return for that previous year and claim the EITC. Taxpayers who anticipate adjusting their status need to be aware of the timing involved.
For example, if a taxpayer is likely to receive an SSN in April or May, it would be a good idea for the taxpayer to request an extension to file the return. That way, the taxpayer can file a timely return claiming the EITC under extension once he or she receives the SSN. Similarly, parents of adopted children who had received ATINs for the children may want to apply for an SSN as soon as possible to become eligible for the EITC.
Making the switch from an ITIN to an SSN doesn't impact taxpayers' eligibility to claim a dependent exemption or the CTC for current and future years. As long as the child and the taxpayer had an ITIN or ATIN, the taxpayer can still claim the benefits.
The clock is ticking
Taxpayers who qualify for an ITIN or SSN should not delay in obtaining one. If they haven't already done so, taxpayers eligible for an ITIN should file their 2015 returns, along with their ITIN applications, as soon as possible. Although it's too late for them to claim the CTC for a prior year, and generally too late to claim the CTC for this year, submitting the ITIN application now should help these taxpayers ensure that they can claim the CTC on next year's tax return.
Likewise, those who qualify for SSNs should take the steps to get them now. They generally can't claim the EITC for 2015, but will be eligible to claim it next year.
The next article in this series discusses Certifying Acceptance Agents (CAAs) and their role in helping taxpayers apply for ITINs. The previous article in this series outlines new rules that call for expiration, deactivation, and renewal of ITINs.